Meet the Highways England team behind Cheshire's first smart motorway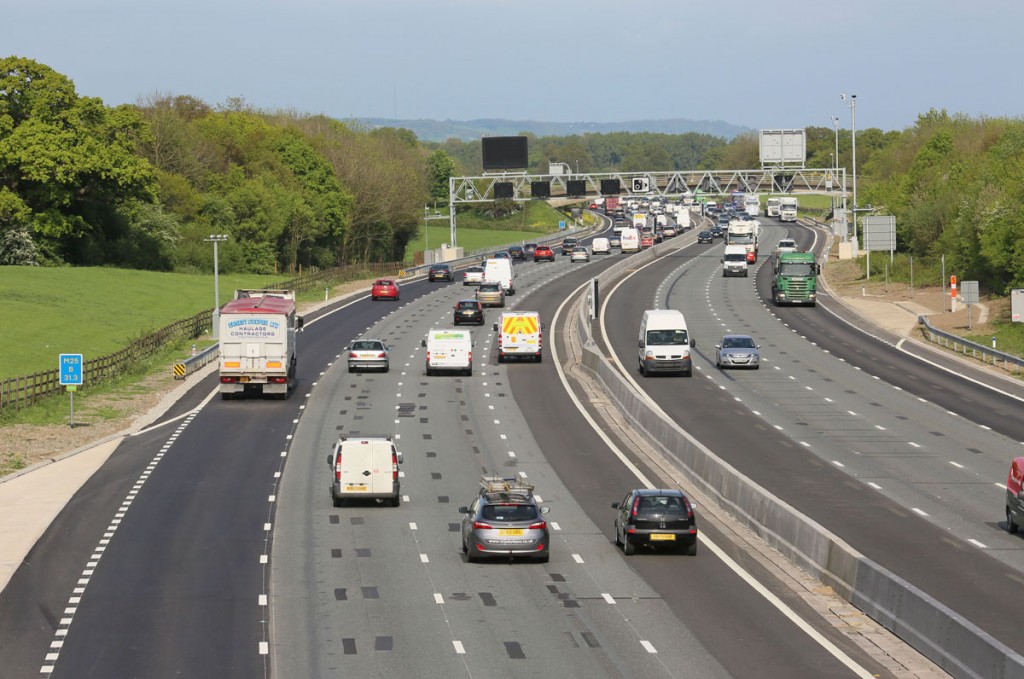 Drivers in Cheshire will be able to find out more about Highways England's plans to turn the M6 between Crewe and Knutsford into the county's first smart motorway at two public events later this month.
The Highways England events are being held at Sandbach Town Hall on Wednesday 22 July between 2pm and 8pm, and at Middlewich Town Hall on Saturday 25 July between 9.30am and 4pm.
As well as being able to speak to Highways England staff, anyone attending the events will be able to find out how smart motorways operate with a simulator on hand for people to try out driving along a smart motorway for themselves.
Highways England is currently staging a public consultation over a key element of the plans – to allow variable mandatory speed limits to operate between junctions 16 and 19 – with the work on the scheme due to start by the end of the year.
Once completed, the £233 million project will see the hard shoulder converted to an extra lane and electronic message signs will be used to keep traffic moving.
Kate Beirne, Project Manager at Highways England, said: "These events are open to everyone and will be quite informal, so you can turn up at any time.
"There'll be a chance for people to find out more about the scheme, including the construction timetable and what benefits a smart motorway will bring to commuters, companies and other users of the M6 through this part of Cheshire."