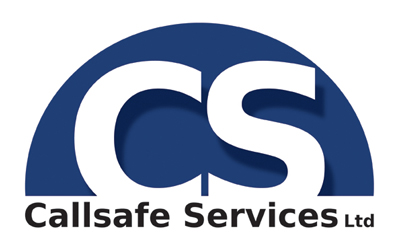 Professional safety consultancy services
Callsafe Services Ltd is experienced in the whole range of services that a professional safety consultancy would perform.
This includes health & safety policy and procedures, safety audits, risk assessments, machinery safety, training in safety and health, CDM regulations, and specialist services.
The training provided by Callsafe includes a focus on effective communication and management, rather than just the production of documentation.
Training is appropriate and relevant to the trainees, incorporating client procedures and processes where possible.
Accredited training courses
Accredited training is available, with Callsafe providing courses accredited by Institute of Occupational Safety and Health (IOSH), Chartered Institute of Environmental Health (CIEH), Association for Project Safety (APS), and Safety Pass Alliance (SPA).
Callsafe is a registered CDM Co-ordinator with APS, so can demonstrate its commitment to continuous improvements of its clients' and projects' processes.
The Company's consultants and trainers are all practising health and safety professionals working within the construction industry and have extensive experience.
The experience in carrying out planning supervision in building, process plant installations, refurbishment and modifications provides invaluable assistance to clients.
As well as the experience in construction health and safety management, Callsafe was involved in the consultation process for the 2007 version of the regulations, which places the Company at the forefront of best practice for these duties and responsibilities.
The lead team members of Callsafe CDM Co-ordinator teams will always be a registered CDM Co-ordinator with the APS.
Callsafe provides totally independent services without any conflict of interests, meaning the client's interests are paramount.
New CDM regulation training
Changes are afoot in relation to CDM regulations by the HSE, as part of a general simplification of the regulations.
These will include the scrapping of the Approved Code of Practice (ACoP), as well as the independent CDM Co-ordinator's role.
The HSE originally planned to publish its proposals last summer ahead of a three-month consultation process, with October 2014 as its implementation date.
APS says its understanding of the changes include CDM co-ordination of the design phase becoming the responsibility of the Principal Designer, while the construction phase will be managed by the Principal Contractor.
One of the key changes being promoted by the HSE is the removal of the domestic client exemption from CDM, and the introduction of new arrangements that would see CDM duties on domestic projects passing to either the designer or contractor.
Current health and safety legislation demands that safety procedures and plans are clearly documented.
As a result, Callsafe is experienced in the preparation and development of company safety policy, health and safety procedures, permits to work, and safety handbooks.
Safety audits
Another of the Company's services – safety audits – are carried out in a number of different ways and at a variety of levels within client organisations.
In terms of management safety audits, consultants will visit the client's premises and evaluate the way in which the Company is structured with regard to the management of safety and health issues.
The audit will consider things like the existence and quality of the safety policy, published safety procedures and other safety instructions that may have been established.
A comprehensive report is submitted to the client at the conclusion of each audit.
Workplace inspections
Workplace inspections are also undertaken as a one-off exercise or at agreed intervals in conjunction with the local management.
If required, Callsafe place consultants on premises on a full-time basis for both long and short-term commissions.
Safety legislation requires formal assessments to be carried out in a wide variety of areas. With this in mind, Callsafe provides expertise to make such risk assessments in the Control of Substances Hazardous to Health (COSHH), manual handling, display screen equipment, noise, workplace health and safety, work equipment, asbestos and fire.
All assessments are presented in a way that suits the client's needs and if requested, is carried out using the client's risk assessment criteria and paperwork systems.
Callsafe also has expertise in providing detailed machinery safety information, which is usually in the form of machinery safety cases, safety operation and maintenance procedures, information to be supplied by manufacturers and importers, details for CE marking, declarations of incorporation and of conformity.