Estimating
Online Enquiries & Comparisons
Surveying
Job Costing
Measurement
Cost Planning
Training
Estimating: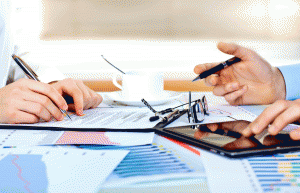 Analytical estimating in ConQuest has become more and more simple and straight forward over the years. Even the most complex items can easily be priced using a whole range of pricing techniques. Flexibility is the key as each estimator is likely to approach pricing the same item in a different way. Some work with outputs, some with constants and some will work out a total and divide by the bill quantity.
You can even type in the rate you want and ConQuest will calculate the outputs and constants for you. For some trades you may wish to price items yourself as well as sending out for subcontract prices, deciding which rate to use later on.
All of these methods and more are available within ConQuest. More importantly they are all clearly laid out in English since ConQuest does not use any coding. Complete item build ups are displayed on the screen with clear sub headings for composite items. One item can be priced with up to twenty activities from your library.
Online Enquiries: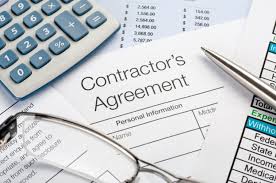 ConQuest On Line Enquiries revolutionises the way you compile, send out and track enquiries. It speeds up responses and increases return rates because the one click system makes life easier for subcontractors and suppliers.
The cloud based system interfaces seamlessly with your main ConQuest installation. All contract documents are loaded onto the cloud, classified and easily split into trade packages.
The system quickly creates BoQ trade abstracts (if applicable) in PDF and Excel. Once you have chosen your subcontractors and suppliers for each trade their details are merged with project information to create trade specific invitations to tender.
ConQuest comes complete with a dedicated email system to enable you send messages along with secure links to the ConQuest cloud. The system tracks when emails are sent and documents downloaded and allows the subcontractor to indicate his intention to price.
Chasing quotes is simplified by listing outstanding quotes and automatically sending email reminders.
Surveying: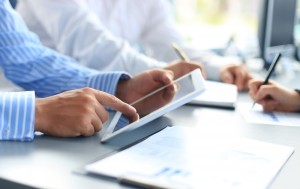 ConQuest Valuations benefits from being a completely integral part of the overall system. All of the estimator's information is immediately at the surveyors fingertips. Detailed analytical pricing, resource analysis, on line subcontract and supplier quotations and comparisons are all brought forward into the valuation.
The system allows for internal and external valuations re-measured by value, quantity, take off or percentage complete.
Items can be re-measured individually or in grouped in any way you like. The surveyor has full access to estimating and take off facilities and all of the estimator's price libraries for pricing variations.
Job Costing: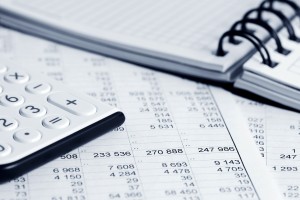 The main ConQuest resource database can be coded to match the cost heads in your ERP system. When a surveyor first picks up a job, he has an accurate budget to enable easy and accurate cost value reconciliations. Revised monthly budgets are based on the re-measured internal valuation. In simple terms this tells him what he should have spent whilst the costing system calculates what has actually been spent. These two sets of information are combined to create a cost value reconciliation.
Measurement: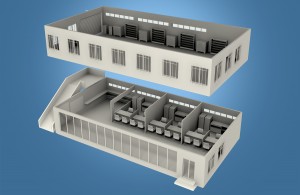 This fully integrated module gives the user the ability to measure regular and curved areas, lengths, and perimeters from a variety of electronic drawing formats including CAD, PDF and JPEG.
Measurement groups and sub groups can be created each being allocated a different colour. Unlimited measures from any number of drawings can be taken for each project. All measures are displayed in the measurements grid in the main ConQuest Q application. This makes life much easier than using an external take off application. Measurements can be transferred directly into the bill or into the ConQuest dim sheet where further calculations (squaring, timesing etc) can be applied before updating the bill. The on screen measurement module also allows the user to compare and keep track of drawing revisions. All measured elements can be viewed in 3D.
Cost Planning: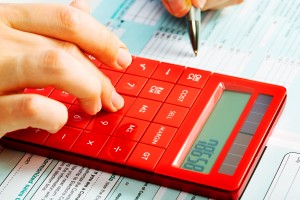 Once a budget price is mentioned to a client it can very quickly become, in his mind, an estimate then a maximum fixed price tender figure! For this reason it is as well to ensure that your cost planning is based on sound information. Preferably your own accurate historical data.
ConQuest can convert any project into an elemental job analysis, based on your own or industry standard forms of analysis. Each element is measured creating elemental rates and GFA rates. Elemental job analyses are stored with information such as the location, building type form of construction etc. The user selects a number of previous projects to form the basis of a cost plan.
The system has the ability to update elemental rates to take account of increased costs, market conditions and other factors. The user is then able to arrive at elemental rates for the new project by comparing, contrasting and carrying out a range of arithmetical functions on the historical elemental rates.
The resultant elemental rates form the basis of the cost plan along with an elemental measurement based on the outline information for the project in hand. Further analysis can be carried out at group element, element, and sub element level before production of a cost plan.
Training and support services: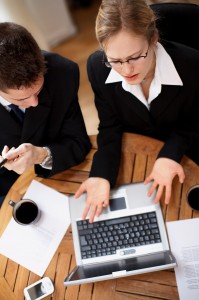 Our purpose built and fully equipped training facilities, both at Bolton and Stansted, provide a range of courses designed to help you get the most from your software. Our trainers have trained thousands of estimators over the last three decades. Our reputation for excellent support services has been hard won over many years. Our dedicated support staff are there to help with 95% of support calls answered immediately.