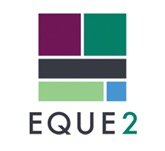 Why Eque2 for construction and contracting software?
Integrated technology benefitting from unrivalled research and development
Designed specifically for the construction and contracting sector, Eque2's integrated systems and technology provide the right people in your business with the appropriate knowledge to act at the right time. With many of Eque2's solutions based on Microsoft DynamicsTM NAV and Sage Accounts, along with seamless integration of innovative technology from other relevant providers, their systems really do benefit from an unrivalled amount of research and development in order to provide your company with efficient industry-specific processing of business information.
Working with our customers as partners
Over 1,300 small to very large companies use Eque2 solutions. Several customers have been with Eque2 for years, while others have grown into their software during that time; from manual use of spreadsheets or from other systems. Eque2 closely monitors its service levels to ensure an extraordinary customer experience. They listen to your needs and requirements to ensure you have access to an unmatched combination of the latest industry options to help you win business, manage contracts and stay ahead of your competition.
Industry experts to support you
Many of Eque2's employees have worked in the construction or contracting industry themselves and have a thorough understanding of the issues faced by companies and individuals in this sector, as well as the software and services Eque2 provides. So whether it's implementing your technology, helping you to plan projects, training your users or supporting you on a day-to-day basis, Eque2's teams of helpdesk personnel and consultants are on-hand.
For more details, click here
To watch a video about why Eque2 is the most adopted construction-specific UK software provider, click here