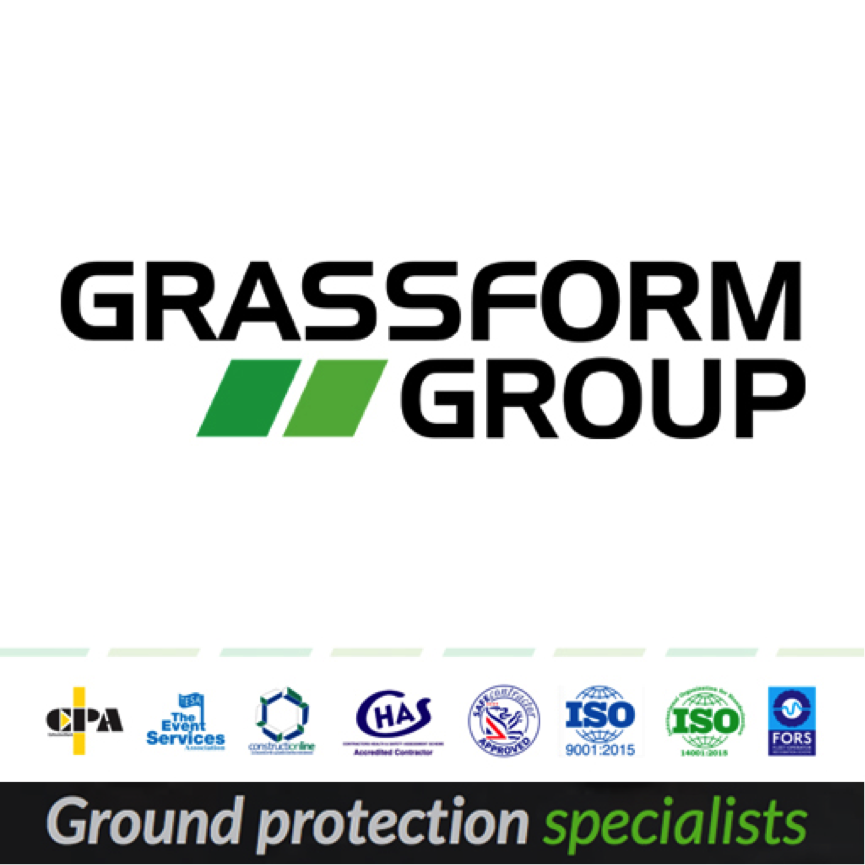 Grassform Group is one of the UK's leading specialist suppliers of ground protection products. With a wealth of experience totalling over 25 years, Grassform has delivered and installed a variety of individually tailored solutions to a wide portfolio of clients within the construction sector. Having catered for many specialist requirements, Grassform has been able to work with some of the biggest names in the country, including, Willmott Dixon, Knight Build, Cadman, Morgan Sindall and Balfour Beatty.
Grassform is committed to delivering only high quality services, provided at a competitive and cost-effective price, notably, Grassform can deliver and install its solutions faster than most in the industry and consistently over-deliver on turnaround times.
The high quality and British made selection of products from Grassform primarily protect and reinforce the areas in and around your construction works but they will also enable safety to be improved on site by providing stable and slip resistant surfaces. This is not only for pedestrians but also for vehicles as heavy as artic lorries, helicopters, cranes and Hybrid Air Vehicles.
In addition, the robust and reliable products from Grassform are weather-resistant and suitable year round to create compound areas and pads for stationary equipment and buildings such as cabins, generators, heavy equipment and just about anything else that you wouldn't want sinking into the mud!
British weather can be rather unpredictable and safety regulations are growing in importance and stringency, so don't leave it to chance, get in contact with the experts at Grassform, specialists in their field, who will aid you in identifying the most ideal solutions for your project to your specific requirements and budget.