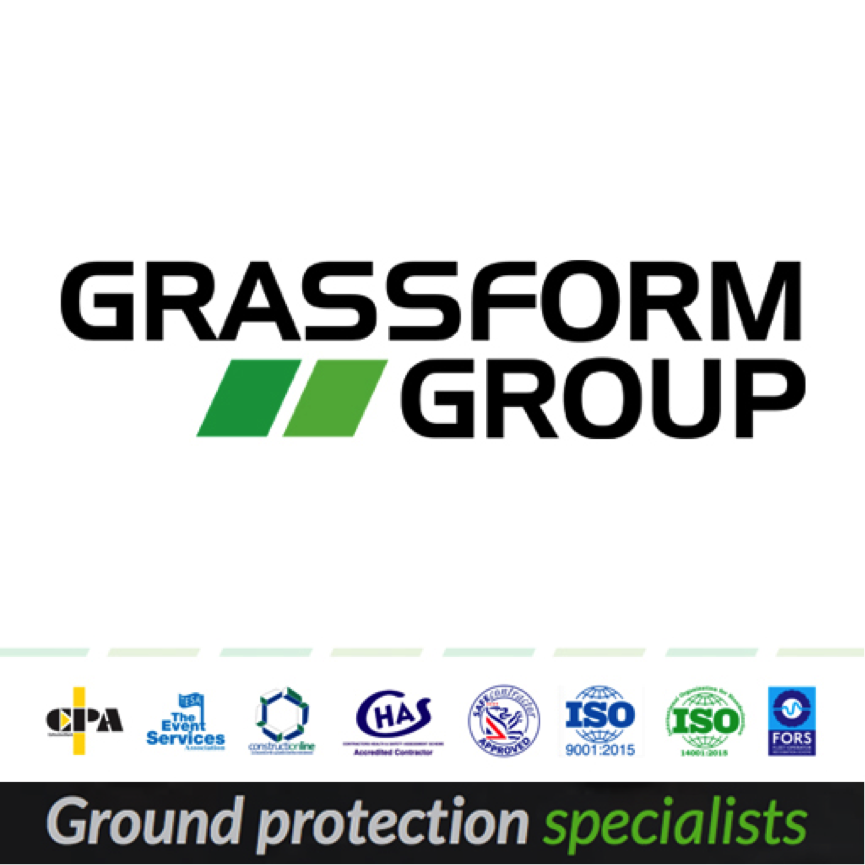 Chris Bailey, C Bailey & Sons
Grassform's grid solutions allows me to offer my clients a fantastic alternative to ordinary paving. As they are self-draining there is no need for the extra work. The tile can be easily cut to fit and backfilled with the client's preferred stone or grass finish. As they are versatile, hard wearing and strong I have used them for many jobs and will continue to do so.
David Withers, Ransomes Jacobsen
This has been a great project, and we are so pleased with the result, which reflects the quality of the team we put together.
Our main contractor Grassform did a fantastic job and sitting here in my office on a sunny February morning I can see that the course is looking superb. The growing in is going well and the sward is definitely getting thicker.
It's obvious that Grassform did a fantastic job and we can now fully appreciate their efforts and that of the team that was assembled to produce it. We have taken the decision to allow the course to grow in through to September and then celebrate the opening with an event to thank everyone who participated in its construction. It is a superb addition to the facilities we have here at Ipswich and will enable us to demonstrate our machines as well as our acknowledged environmental leadership.
Stuart Bertram, Moor Park Golf Club
We have achieved our aim of gaining a more consistent bunker lie but with a slight increase in difficulty for our members through Grassform's reshaping and rebuilding expertise.
David Cromie, Coombe Hill Golf Club
Grassform enabled the members to continue playing the course throughout the build phase without disruption, and after only three months we had a buggy path that is both visually and environmentally sympathetic to the course, which can now be used 365 days a year.
Sean Whipp, Coombe Hill Golf Club
Feedback from the club members has been excellent and has exceeded their expectations. With Grassform we planned the route to hug the fairways and the path tends to go through trees where possible to reduce the visual impact.
Finance Director, Electrosonic Ltd
The team was on-time, polite, professional and I would recommend them to anybody.
Robert Webb, Electrosonic Ltd
Due to the adverse weather conditions Electrosonic had 11 inches of snow in the car parks (220 spaces in total) effectively closing the facility to 240 staff. I contacted Grassform Hire and they put in place an Emergency Plan on the day to clear the snow. Using their machinery and dedicated and skilled staff, working safely they cleared the area which enabled Electrosonic to trade the next day.
Keith Martin, Wheathampstead Cricket Club
On behalf of WCC I would like to say thanks for the excellent work carried out by Simon and his experienced team. We are very pleased with the work carried out and, weather permitting, we stand a very good chance of playing cricket on a nice flat wicket next season. The club is delighted with the result.