Managing Risk - Integrated, optimised, real-time
Our services: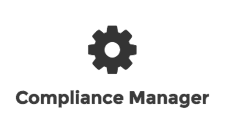 Provide a full suite of compliance tools (see Solutions)
Automate your existing manual compliance check
Offer an integration of tools and existing checks

Compliance Manager provides up to date guidance which ensure non-compliances are understood and can be remedied easily using the remedial action planner.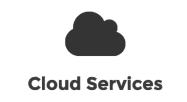 We are an approved G-Cloud 8 supplier under the government's Digital Marketplace Framework:
Solutions:
Seeker
Seeker is comprised of three component services; Property Management, Estate FM and Compliance. These component services integrate to provide a single platform to managing complex estates in the healthcare and other sectors.
Control of Infection
An auditing tool created for Infection Prevention and Control departments within Hospitals. The tool can be adapted to each team's needs,increases efficiency in the auditing process, as well as generating reports and analysing data.
Canty Compliance
Covers all aspects of Estates and Facilities, the solutions provide full risk ranking of non-compliances, allowing Trusts to satisfy all their HTM commitments for Fire Safety, Water, Electical, Asbestos, and COSHH.
LegionellaSafe
An electronic logbook developed with Legionella Control International, using Invigilatis' Compliance Manager solution. Responsible Officers and Duty Holders have easy access to relevant HSE information.
Clinical Risk
A suite of tools created with The Medical Protection Society to aid in the management of practice risk. The tools tackle issues such as infection control, test results, patient safety culture and repeat prescribing.