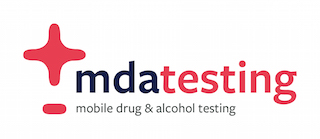 MDA Testing offer a range of services all tailor-made for your requirements.  Our dedicated staff are on hand to provide your business with Training, Drug & Alcohol Policy creation and implementation, Drug & Alcohol Testing, and expert advice and guidance whenever you need it. We work very closely with our sister company 
EMSRM Ltd
who are specialists in Medical and Rescue Teams within the Oil & Gas industry.  Over the years we have worked together, we've gained a wealth of experience, a team of highly skilled staff, and an exceptional relationship with UKAS accredited laboratories. Did you know that employees who misuse Drug and/or Alcohol are more likely too:
Display poor performance
Be absent from work
Have a negative effect on staff morale
Reduce business profits
Increase the risk of accidents in the workplace
A strict Drug & Alcohol Policy that is implemented with Drug & Alcohol Testing is proven to reduce the misuse of substances within the workplace. At MDA Testing, we offer tailor-made services that are designed specifically to your requirements.  Our highly skilled staff will work directly with you to make a better and safer workplace by creating bespoke Drug & Alcohol Policies that are easy to implement across your business.