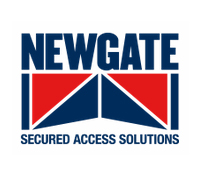 Noel Callanan – J F Finnegan
I would like to thank you and your installation team for a job well done. Wish all subcontractors would perform the same.
Adrian Merrill – Skanska Construction
We subcontracted Newgate, they are our preferred supplier. The products they supply and the service are always excellent. We have tried using other contractors in the past but have experienced problems with delivery, quality and support. I sincerely believe Newgate are the best in their field of work. A well-managed business with a fantastic reputation.
Michael Glynn – Trent Valley Construction
Overall an excellent service, I have been involved in quite a few Newgate installations and this was the best one.
Michael Atton – Centrica
I found Newgate very efficient. They provided us with excellent products and services. Without exception, everyone I dealt with was focused on providing great customer service.
Atkins Defence and Asset Management
Newgate provided a solution that was exactly what I requested and that's great. A very consistent level of service right the way through from taking my initial enquiry to installation.
Philip Spenceley – Tesco
I needed a special service on my recent project and the Newgate team managed to pull a rabbit out of a hat to help me get the job done. Great stuff – well done!
Jim Bolton – Swift Leisure
Another excellent installation, as we have come to expect. The products and services are very reasonably priced and I don't think that you could improve on them.
Daniel Prendergast – Freightliner
It's been nice to work with a company that is so professional on site.
Glen Gibbins – Wigglesworth & Gibbins
Newgate provided consistently excellent customer service across all the departments that I dealt with. From start to finish it has been a pleasure to deal with this company!
Cris Drant – Harsco Infrastructure Services
I'm been very happy with the service from Newgate. They are really efficient in almost everything. There was a slight delay in the delivery dates quoted, but even this they remedied quickly when they knew what I needed.