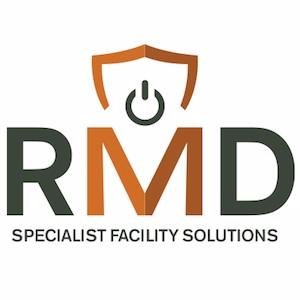 Steve Bould, Head of ICT Service Operations, Greater Manchester Fire and Rescue Service
We have been working with RMD for seven years, and the company has consistently provided a professional service that offers value for money. We have received excellent customer service. Whenever we have had problems, which have been few and far between, RMD engineers have always responded promptly and quickly diagnosed the problem. They know our sites and systems, and crucially, understand that due to the nature of our operations, downtime is just not an option.
Scott Walkingshaw, Head of Infrastructure, Napier University
RMD are unique in Scotland and we are very lucky to have them in the central belt. Traditionally IT and Facilities are uncomfortable around the issues of power and cooling and it is extremely treasured to have RMD there to bounce ideas off and to advise us. Our relationship with RMD is very valuable to us.
Kevin Henry, Electrical Services Supervisor, The James Hutton Institute
From day one the staff at RMD Ltd have always been very professional and helpful from top to bottom. Their teams did a first class job of servicing our generators and maintaining our UPS systems. I would be very happy to contract RMD for any future work we might have.
Darren Clark, Senior Networks, Telecoms & Site Services Analyst, Marshalls Group Ltd
We used RMD to service our generators and maintain our uninterruptible power supplies. RMD is an excellent company to do business with. They are reliable, professional and friendly. I would not hesitate to use their services for our future contracts.
Paul Stephenson, Data Centre Manager, AutoTrader UK
We chose RMD for this project because they were an APC Gold Partner with a good reputation and they turned out to be an excellent match.
RMD is a great company to work with and its engineers always go above and beyond. I know I can rely on them and that gives me peace of mind. If we are having a problem with our equipment it's important we we can deal with it quickly and RMD have proved to be very responsive. Since the Manchester project we have also employed RMD to do work at our London office and we have recently signed an ongoing maintenance contract for both sites.
David Greig, IT Support, FMC Technologies in Aberdeen
Our sister plant in Dunfermline had a larger scale data centre built by RMD a few years back. We were impressed and chose to use them again for the Aberdeen project. We have not yet had any power outages but we have tested the generator and UPS battery backup since installation and I am glad to say they worked flawlessly. I am very happy with the design and installation of our new data centre and look forward to working with RMD in the future.
Tony Deeb, Projects Manager Infrastructure Services, Aggreko
We have a long standing relationship with RMD and the team has consistently proven itself to be trustworthy, efficient and reliable over the last decade. This project was one I was particularly nervous about as our Glasgow data centre is so critical to our global operations.
We only undertake projects like these around once every ten years, so it was reassuring to work with a company that deals with this sort of challenging project every day. The team was calm, professional and kept me well informed throughout the project. Their consistent reliability assures me that we'll continue to work with them on all of our data centre projects.
Jeff Moutter, Head of Facilities, Webhelp UK
We have worked with RMD for a long time now and we have an excellent relationship with them. The main reason we continue to work with them is that they are consistently reliable, trustworthy and accommodating.
There were a lot of elements to manage in this project and I was initially nervous about how it would all come together. RMD kept us informed and reassured throughout the works and were really helpful when it came to negotiating with the external company who supplied our generator. The engineering team at RMD is trained by Riello and they have started using Riello equipment across all of our projects as standard. If we're having issues with our equipment we have the reassurance that it can be dealt with swiftly by one of RMD's engineers as opposed to having to get an external supplier in to fix the problem. This comprehensive care package is what motivates us to continue our long-standing relationship with RMD.
Kevin Burnett, IS Project Coordinator, Cairn Energy PLC
RMD has taken control of power and cooling, allowing Cairn to concentrate on other business critical issues. Over the last few years, since working with RMD, the power supply to Cairn's IT infrastructure is no longer something the company worries about.
Iain Scott Robertson, Head of IT Operations and Infrastructure, NHS Lothian
As an organisation RMD are superb. The guys all really know their stuff, are really good to deal with and are always exceptionally responsive when we need support.