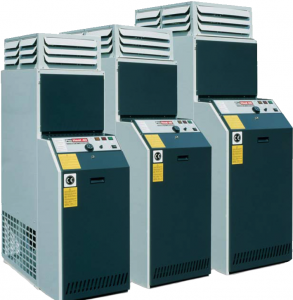 Thermobile "All the heat you need", as the slogan says, offers a suitable solution for any heat request.
For more than 50 years Thermobile Industries BV has specialised in the development, production and international sales and marketing of space heaters.
Thermobile distinguish themselves by the quality, reliability and durability of its products. As our customer we try to offer you additional value. With all heat requests we offer you our support.
The Thermobile products are produced with great care and they are extensively tested. A permanent quality con- trol system, according to ISO 9001:2008, is part of the production process.
All Thermobile heaters comply with the most stringent European standards and all models carry the mandatory CE marking and are also in accordance with Technical Rules (formerly GOST) certification.
For more information on our products, please see our 2015 product catalogue: