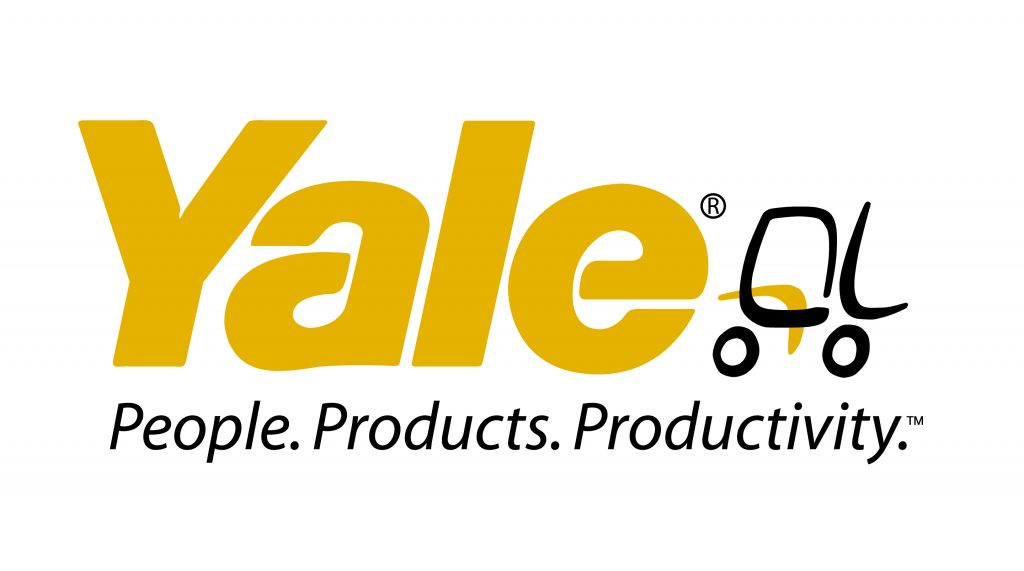 Yale is one of the oldest, original manufacturers of lift trucks and warehouse equipment in the world, having been in the business of lifting since 1875! It's our goal to provide you with solutions, how and when you need them.
People. Products. Productivity.
It's the people who make Yale
®
. Whether it's the engineers designing products, dealer technicians maintaining them or customers buying them, they all play their part in the success of Yale. Harnessing industry innovation, setting reliability standards and putting you at the heart of the design process. People and products working in unison to deliver the productivity you need We're Global. Wherever you are, Yale is nearby. There are great advantages to being a global business with local availability.
Global scale and processes
Yale® materials handling equipment is designed, produced and marketed in 19 facilities worldwide, including 12 production facilities.
Product design and manufacturing processes are applied globally for improved effectiveness, best-practice sharing and consistency.
Supply chain and procurement is leveraged globally for components and aftermarket parts that are both high quality and competitively priced.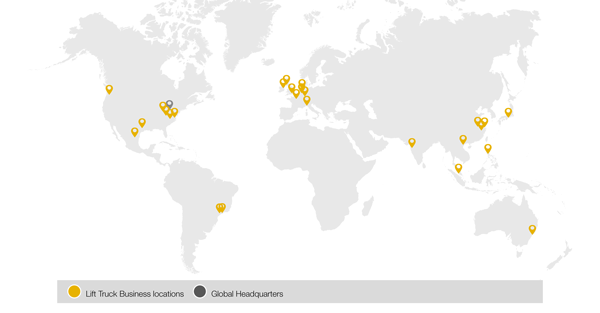 Global proximity to customers
We have sales offices around the world with field sales representatives managing dealers and customer accounts
Customers on all continents are served by over 150 dealers.
Yale helps coordinate materials handling purchases and services for some large accounts that cross countries and continents.