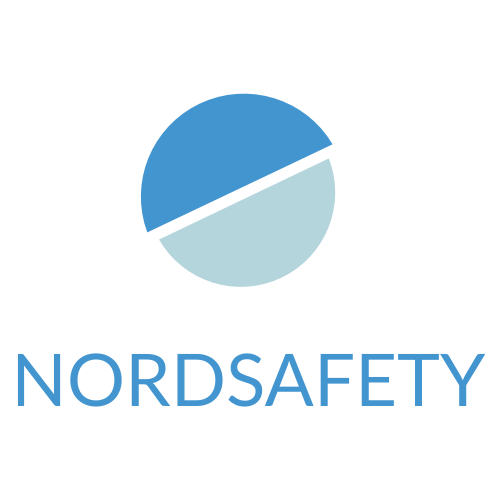 The anatomy of a great EHS solution investment case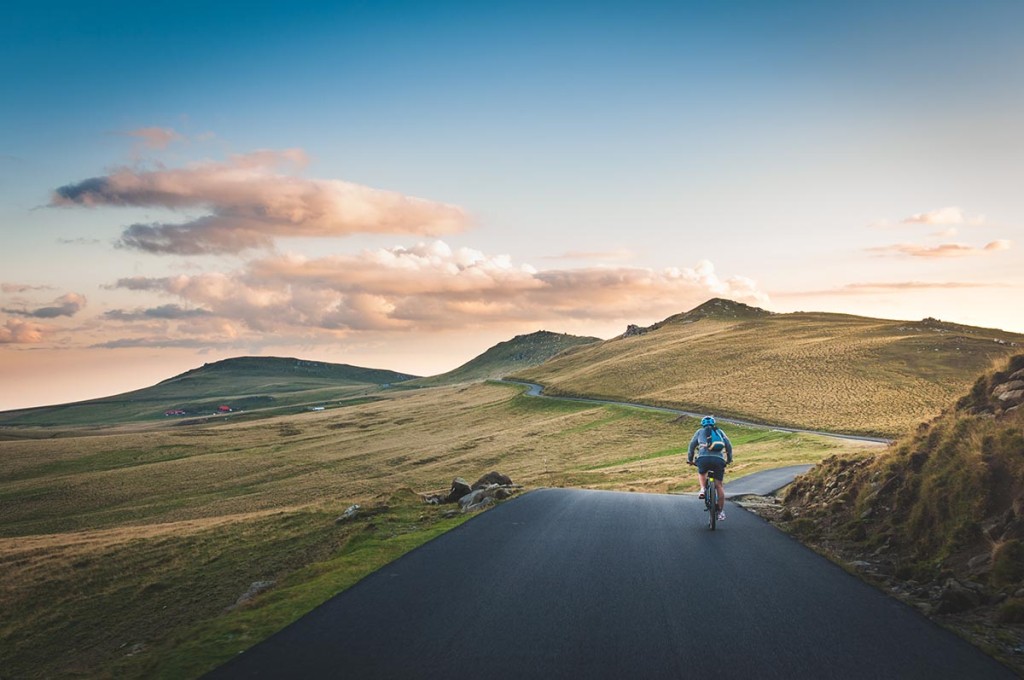 To obtain approval for your EHS investments, you'll need to present a solid business case to your management team; a case built upon facts will give you confidence in the strategy you are proposing, and increase the chances of your plans being accepted. I've helped many of our customers as they've prepared to put forward business proposals – this additional input can be particularly necessary, as building investment scenarios is not usually a strength of EHS team members. And nor should it be, as their focus should be with the core competencies.
To make the task easier I've collected some data and key points to consider when you're establishing a case as to why your business needs EHS software. I've also put together a Power Point template, available upon request – simply email Fredrik at nordsafety.com to receive your copy.
General topics in business case presentation
Making a business case for an ICT investment is like any investment presentation; you'll need to demonstrate the return on investment and make the argument for why the company CFO should allow you to spend the money required.
Usually the questions that need to be answered are:
Does it bring added value?
Does this bring us a competitive advantage?
Do we meet the legal requirements?
What is the time for paying back the investment?
Where do we find the time and resources to implement this?
Added value in EHS Solutions
Everything you do throughout your organization should bring added value, a basic assumption in process planning. Those steps that don't generate added value should be removed to streamline efficiencies. You'll need to have a strong understanding of why you are taking this action – it's not enough that you want to have a new iPad for work.
I've gathered some arguments that we've written across several blogs. The assumption here is that the system you are implementing also has mobile capability in order to get the biggest benefit.
Log information on the fly
This helps your overall EHS management. You and your team of staff are likely to always have phones or tablets to hand. With a digital solution you can actually report different incidents and deficiencies when you see them. This saves a lot of time and also increases overall safety and quality. You can also assign it as a task to the correct person from the field and undertake follow-ups in the system. If you are able to show real numbers here, such as how much time you can save, that's good news! We've done some research around this which you can find on our blog at: http://www.nordsafety.com/blog/infographic-safety-audit-with-mobile/
Task management on the field and automated follow-up
Action and task management are important to ensure people know what they need to be doing and when. Task management is also moving to the digital world. There are currently different players offering big project management tools, but smaller task management on the field can be handled with HSEQ systems. They are all equipped with basic task management features and reports.
This is also a good place to show some actual figures. How many tasks does your company currently assign on a weekly basis to correct HSEQ related issues? How much time does it take and how will the new EHS mobile app change this?
Comply with legal requirements and audit trails
One thing that never stops changing is the legal environment surrounding HSEQ. To keep up with this you need to have easily customized tools with an intuitive user experience. This way you can be assured that all reporting that needs to be done is completed according to the law. And when something happens, and we all know something always happens, you need to show the audit trail to the relevant authorities. Before, you needed to go through a variety of archived papers in the office and collect the documents there. In the worst case scenario, something was missing, potentially meaning large fines to your company. When everything is digital, you have an easy way to ensure that things are done according to legal requirements. When you need to report to the authorities, you have one place where everything is collected.
Inspire people to HSEQ work
This is something all HSEQ professionals are continuously working towards – finding new ways and methods to motivate people. Usually, increased activity in safety work leads to better overall safety and quality.
I haven't yet come across a company where the personnel have been against changing from paper to a mobile app. It will be a big motivational uplift to introduce new ways to handle reporting. There are also good methods for engaging your staff when launching something new – repeating these actions will lead to a new culture where HSEQ reporting is seen as a normal part of the daily routine.
Real-time view on the collected data
Collecting data is one part that helps with the legal requirements. But when you're using EHS as competitive tool, you have to also understand the data you are collecting. This is where the EHS solutions really kick in. They will visualize the data you collected into actionable information. You're able to automate monthly management reports, and everyone in your organization has a more transparent view on EHS related matters. This will have one particularly interesting effect – it will make people think about their work and also their colleagues.
For figures, you could show the time it currently takes for you to collect the information and create the reports. You could also tell how fresh the data is currently. Is the data that you are looking at around 1-2weeks old, and is your company mostly looking to the rear mirror regarding EHS?
We've actually published a guide how to engage your people when implementing new EHS solutions. You should check it out here – https://www.nordsafety.com/resources/guide-10-ways-engage-staff-implementing-ehs-solution/
Competitive advantages
Does this investment bring us some unfair advantage to outrun our competitors? This is a good question that should always be answered. Lots of ICT investments are only argued on the terms of cost savings, and that is not the best starting point for getting your proposal accepted.
So how could changes in HSEQ reporting lift your game? Immediate changes will be increased transparency and a better relationship with different interested parties like customers and staff. The other thing we've found in our research is better quality and safety. With the time saved, project management has also been able to concentrate more on urgent issues and project time/budget has held better.
These changes will surely affect your performance in the longer run and allow you to win cases when you can use the new operational model to bring your pricing down. There is a huge opportunity for civil engineering and construction companies.
Investment payback
Investment payback is the traditional model to argue the investment. Calculation will be presented to the CFO of the company. You need to show in factual numbers how the money spent gets back to the company with a multiple. Basic calculations can be done using NPV (Net Present Value). You'll find the formula and more detailed instruction here: http://www.investopedia.com/terms/n/npv.asp
I've prepared some estimations for the cold cash figures. We made a study suggesting that digital systems save around 60% of the time used for reporting. So you need to define how much time you are currently using per safety inspection.
Many companies don't know the time used currently. To get an idea I could argue that a basic safety inspection using paper takes around 4 hours in total. This number includes conducting, pictures, documenting, action management and analyzing. If your organization is conducting 20 of these in different locations a month, you end up with total of 80 hours, and by digitalization you can cut it to 32 hours. Saving 48 hours overall. The internal cost of your safety inspection team runs probably around 80 $/hour. So the monthly saving is 3,840 $ (Please change the numbers to correspond with your actual figures). As a tip, you can get the internal cost from your CFO.
Inspections are just one area of your processes. Close call reporting, perhaps the biggest part of your process, shows time savings of around 40% when comparing paper methods with mobile EHS apps. So define the current time used for reporting, documenting, investigation.
I can help you to define the time savings per process – we have data for many different processes. Provide me a list of your different reporting needs and we can look together at more accurate figures.
Checklist for EHS solution implementation
It's good to understand that every change needs to be led by the organization. People are lazy by nature, at least I am, and we won't usually change our habits actively on our own. So be prepared to explain the plan and how this is to be done.
Here is a checklist for high level implementation plan:
High level schedule and budget for the project
How much time is needed to set up the production environment with all the content we want?
How will the personnel training be handled and how will I engage people after this?
What resources do we need?
Co-operation with the vendor
A realistic schedule for all of this is around 6 months. That's a good starting point. Get the implementation budget from your vendor – you need to be able to show the actual figures and tell if it's a fixed price or just an estimate of spending. Estimates are dangerous if there are no spending limits or price cutters included.
Training your staff is important. It gives the feeling that people are taken care of. You also get good feedback from the field and get to have good talks with your staff about safety. Usually the training sessions are around 1-2 hour stints and should be repeated twice as a part of the activation program.
You need to ensure resources are provided from your side so that the investment pays itself back. Include your safety team and also representatives from the staff. The transition will be easier when everyone is included in the process from the beginning. Be an open communicator and listen to different opinions.
Cooperation with the vendor is crucial for any IT project to succeed. Firstly, you need to make clear what responsibilities they have and what will they deliver. After this you also need to ensure that they keep you updated on the development actively and do not report only when asked.