Director – Trouble Ahead? What Are Your Options?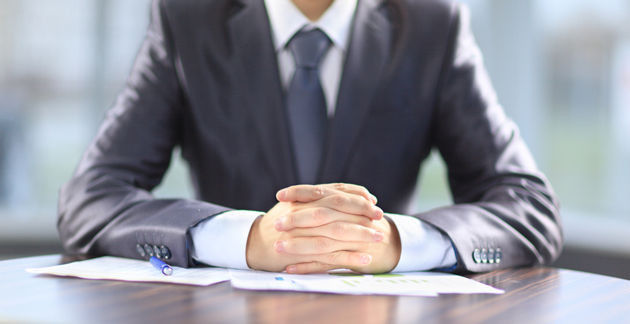 They say that behind every successful business man or woman there will be at least one or more failures. I could at this point trot out a list of high profile names, known to us all, who have a list of failed companies behind them but that is not the subject of this paper, so let's move on.
Running a company involved in the construction sector is hard work. There is an infinite number of variables to juggle. Material price rises, labour shortages, highly strung staff, fickle banks, clients that insist on changing their minds but don't like paying, designers who haven't a clue what a proper construction detail looks like, unpredictable weather patterns, two-handed lawyers who don't know their right hand from their left, etc., etc. – the list just goes on and on. Even when you manage, usually by accident, to get "all your ducks in a row" the modest margin you expected to make can quickly disappear because of something that comes out of "left field".
Don't be naïve, problems hit the best of businesses in the nether regions. It is what you do about it and how quickly you react that determines whether or not the problem will prove to be fatal.
Let's assume for a minute that you are a director of a company involved in construction that has "issues". Who do you turn to for advice? What advice do you need? What are your options? Is a "Turn Around" possible or is failure inevitable? What are your responsibilities as a director? What does the future hold?
Bust or not?
Not an easy question to answer, I know, but the first thing you have to decide is "How bad is it?" "Is the company insolvent?"
Section 123 of the Insolvency Act 1986 sets out a guide to establishing whether or not a limited company is insolvent.
A company is insolvent if:
A company's liabilities exceed its assets – 'balance sheet test' and/or
A company is unable to meet its debts as and when they fall due – 'cash flow test' and/or
A company has not paid a debt exceeding £750 after being served with a written demand – 'statutory demand' and/or
A court judgement remains unsatisfied.
As soon as a company fails one or more of these tests, it is in English Law defined as being insolvent and the directors of the company concerned must recognise this position and are obliged to take appropriate action. In reality it is usually a company's inability to meet its debts as and when they fall due that defines whether or not it is insolvent.
Why is this so important?
As soon as a company reaches a position where it fails one or more of the tests set out above, its directors are obliged to cease trading and take steps to safeguard the interests of all creditors. In practice this might mean implementing one of the procedures laid down in the Insolvency Act 1986 (Creditors Voluntary Arrangements, Administration, Liquidation etc.) but not always. Provided you act quickly enough, a formal insolvency may well be avoided.
But let's be clear, a director who refuses or wilfully neglects to protect the interest of a company's creditors may well find himself or herself personally liable for the debts of the company from the date when a reasonable director would have known or ought to have known that the company was insolvent. Burying your head in the sand should not be your first option!
So what are your options?
Even if your company is on the brink of or has become insolvent there will still remain the possibility of saving part or all of the business. Practical options open to you could include:
Organising alternative funding lines
Negotiating informal "time to pay" agreements with creditors – including HMRC
Transferring contracts to other companies
Accelerating cash collections
Assigning debts to third parties
A sale of the business
Formal insolvency arrangements as part of a re-structure
One or a combination of these options should form the central plank(s) of the recovery plan.
The key to avoiding a formal insolvency and personal disaster is to recognise the issues and to act promptly and decisively after taking appropriate advice.
How do you know if you have the right adviser on board?
Whether you navigate your way through troubled waters or not will depend on moving quickly and upon appointing an adviser who knows your industry and can advise you properly and practically.
If you have appointed the right adviser, that adviser will be concentrating on what can and will be done to ensure that you have a future. If it is all about what happened in the past, chances are you have picked the wrong adviser.
Let's be clear, there is no "one size fits all" solution. Every situation needs to be considered carefully, in confidence and a bespoke plan developed. Two final pieces of advice. Firstly, please be careful who you speak to. "Loose lips do sink ships".
Secondly, be sure that your advisers have your interests at heart and are not simply thinking about the huge fees they can earn from a formal insolvency.
We are very proud to have clients that we re-structured over 20 years ago that went on to trade out of difficult circumstances and are now in a completely different position. Is this the kind of advice you are looking for?
The Vinden Partnership is a UK leading advisor on construction finance and corporate recovery issues. Peter Vinden is the Managing Director of The Vinden Partnership and can be contacted by email at pvinden@vinden.co.uk. For similar articles please visit www.vinden.co.uk.