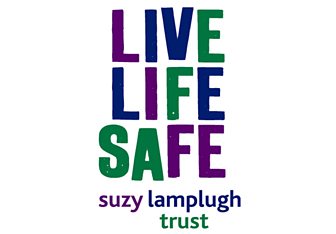 Personal Safety Culture: Supporting Success

Regardless of the job you do, lone working carries additional risk. You must be given adequate training and support to make sure you're able to assess possible dangers alone and adapt appropriately to stay safe.
It's not unusual, for example, for employees in public facing jobs to face violence and aggression while working. If employees work in a potentially tense environment, the level of risk can be even higher. Like any other person, lone workers' jobs often include assisting members of the public, but the risks associated with doing this alone are arguably higher. Lone workers must be able to manage other people's expectations and emotions, and react appropriately if situations become fraught.
This is a prevalent concern for people who work in the housing sector. Last month, a national survey by Inside Housing magazine revealed that there had been at least one physical or verbal assault against a frontline housing worker every 35 minutes in 2016/17. These attacks were up 14% from the previous year, so it is little surprise that 99 percent of the frontline housing workers who responded to the survey said they felt as unsafe, or less safe than they did last year.
At Suzy Lamplugh Trust, our expertise as a personal safety charity means that victims often relay the incidents they have experienced. It is not uncommon for us to hear about assaults on people who work in housing, construction and building. One lone worker told us that a client had repeatedly pulled the handbrake up in her car while she was driving him to an appointment. Another reported that he had been held at knife point by a client during a home visit.
Of course, hostile behaviour like this is completely unacceptable and the perpetrators should be held to account. Nonetheless, employers must provide a safe place to work, and ensure that lone workers are not put at more risk than any other employee. Remember, failing to manage risks can mean you're breaking the law and result in significant fines.
In the worst cases, health and safety failures can result in death. Not only would such a situation sit heavily on anyone's conscience, but where it is found that a loss of life could have avoided, the Corporate Manslaughter and Corporate Homicide Act means that companies have had to pay millions of pounds in compensation for breaching health and safety protocol in recent years. In the most recent case, a company paid a 1.2 million pound fine.
To avoid tragedies, it is vital that reasonable precautions are taken by employers. While builders working alone on site may be unavoidable, an employer must ensure that hazards linked to this situation are identified and managed. From actual physical harm, to aggressive behaviour and threats, there must be a framework which recognises dangers and provides tangible solutions to help staff stay safe.
Therefore, having a lone worker policy that all staff are aware of cannot be undervalued. This policy should clearly explain what risks workers could face; what employers and employees are expected to do if a dangerous situation arises; and what procedures are in place to protect staff from harm. Everyone who works for the company should know where this can be accessed, and it should take all working environments into consideration.
There is no one-size-fits-all solution for safety policies and procedures. Every organisation and job is different, so personal safety policies can be significantly different too. It's vital that you use your expertise, either as an employee who experiences their job daily or as a manager who can spot potential issues while overseeing jobs, to work out what is right for your workplace. Procedures can include anything from having a buddy on-site, to using personal alarms and lone worker devices. All these systems are designed to protect people, and make sure that problems are picked up on quickly.
Ultimately, however, the key to protecting staff from harm is creating a strong safety culture. While procedures can facilitate staff safety, employees must also be given the knowledge and skills they need to use them. By offering robust training and communicating clearly with your staff, you can fill in any gaps in knowledge and embed personal safety into your workplace culture.