Ringtons
Since 1907, Ringtons has delivered quality, ethically-sourced teas and coffees to customers throughout the UK as well as supplying Britain's premiere cafes, restaurants and hotels. Their 200+ fleet of vehicles operates from over 20 offices and Operations Manager Stephen Killinger has used Quartix vehicle tracking since 2017. In that time, the company has saved 7.4%, on fuel alone, totalling £34,000.
Choosing Quartix
For Ringtons, what stood out about Quartix was how easy it was to use the system and just how many features were available to them. "From a reporting perspective, it gave us all the information we needed to manage our vehicles. We're able to get information on Quartix that simply wasn't available on other systems," says Stephen.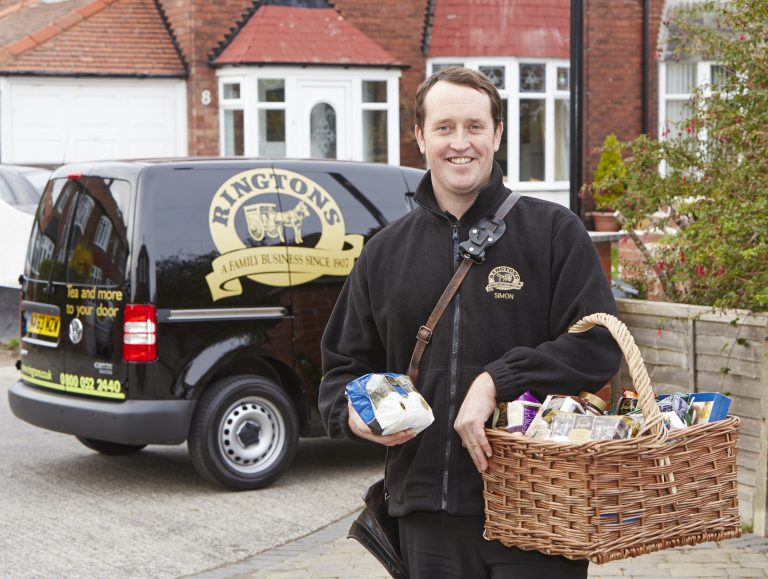 Knowing where vehicles are
Keeping track of their vehicles is especially important to Ringtons in order to provide an efficient service to customers and minimise fuel spend. With Quartix, Stephen can monitor every vehicle throughout the day and even after hours, to make sure they aren't being driven for private use.  And in a worst-case scenario, if a Ringtons van is stolen, the Quartix trackers ensure that these vehicles can be recovered in less than an hour.
Improving driving styles to lower costs
"One of my favourite features is driver behaviour reporting," says Stephen, who uses the system to monitor driving patterns of the team. Quartix's Driving Style League Table ranks an organisation's drivers by their individual driving style scores. Ringtons uses this feature to reward its best-performing drivers, while arranging training courses for drivers they feel need support to improve their skills.
"We've saved a great deal on fuel and maintenance through looking at the Quartix data," Stephen adds. "The fuel savings we've seen in the past year alone have more than paid for the system."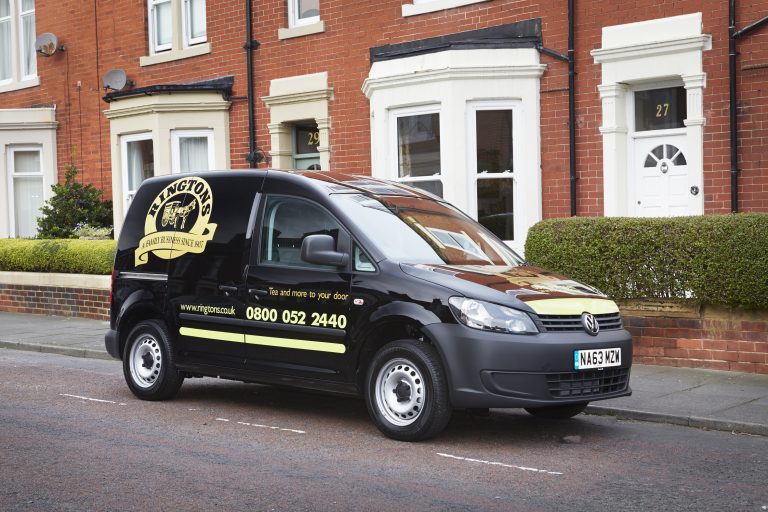 As an added benefit, Quartix's driver behaviour reports have helped Ringtons reduce their environmental impact, by highlighting drivers who break and accelerate harshly. "We've just embarked on the ESOS Government program, that will eventually lead to us being carbon neutral. If drivers are driving more economically, it has a big impact on our CO2 emissions."
The Quartix experience
When it comes to Quartix's customer service, Ringtons has only good things to say. "I take the chance to call Dan Catterall at Quartix once or twice a week, to discuss how we can improve things here. It's invaluable that we're able to do that," Stephen says. "Andy Edwards from the Sales team has also visited our sites just to explain to everyone how the system works," he adds, "Whenever I email the support team, I get a reply straight away."
"We don't have a bad word to say about Quartix," Stephen finishes. "The system pays for itself. If you want to save money for your company, get the Quartix vehicle tracking system."