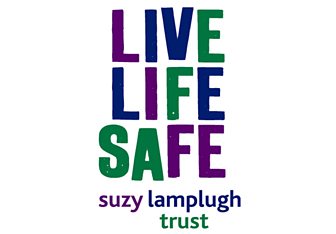 What is Personal Safety?

Suzy Lamplugh Trust's definition of personal safety is "an individual's ability to go about their everyday life free from the threat or fear of psychological, emotional or physical harm from others."
It is often said that personal safety is a matter of common sense; however, our founder Diana Lamplugh frequently said that common sense does not always result in common practice.
For personal safety in the workplace to become common practice it needs to be prioritised across the organisation and championed by strong leadership. Without a clear organisational approach to personal safety, each worker's response to a threatening or confrontational situation will vary significantly and be heavily dependent on individual judgement.
In order to achieve consistent, effective personal safety in the workplace, each worker must know how to identify, assess and reduce or manage the risk of violence and aggression. Consideration and care by employers for their employees improves not only the relationship between members of the public and the employees, but also the relationship between the organisation and its staff.
This approach can lead to better co-operation and loyalty between staff as well as more accurate identification of violence and aggression. This in turn can reduce incidents of stress-related absence and illness amongst staff.
Personal Safety and the Law
With only minor exceptions, everybody has a duty of care towards everyone else in the workplace. However, the legal responsibilities of the employer are the most rigorous and Suzy Lamplugh Trust believes that a truly safe workplace can only be achieved with leadership commitment.
Employers owe their employees a general duty of care to provide a safe place and system of work. Below we have listed the most important pieces of legislation in regards to personal safety in the workplace and provided a brief explanation as to their remit.
For detailed advice about how these laws should be applied in your workplace we recommend seeking legal advice and professional support.
Health and Safety at Work Act 1974 is the primary piece of legislation covering health and safety in the workplace in Great Britain. It places a duty of care on employers to take "reasonably practicable" steps to ensure the health, safety and well-being of all employees.
Management of Health and Safety at Work Regulations Act 1999 stipulates that employers are obliged to carry out a "suitable and sufficient" assessment of risks to which employees are exposed at work.
The Act also requires assessments to be carried out regarding the personal safety of any person who may be affected by a work activity, not just employees. If an organisation has more than five employees then the assessment should be written down and recorded.
Corporate Manslaughter and Corporate Homicide Act 2007 outlines the criminal liabilities of organisations when there has been a breach of health and safety that has resulted in a death.
Under Reporting of Injuries, Diseases and Dangerous Occurrences Regulations 2013 (RIDDOR) employers must notify their enforcing authority in the event of an incident at work resulting in death, major injury or incapacity to complete the normal work of a worker for more than three days. This includes any act of violence committed against a person at work, provided that the violence is suffered or arises out of or in connection with work. RIDDOR was introduced in 1995 and amended in 2013 to simplify reporting requirements in regards to some industries.
Protection from Harassment Act 1997 makes it a criminal offence for anyone to pursue a course of conduct that they know or ought to know would cause another person to be alarmed, distressed or in fear of violence. This Act was amended in 2012 to include 2 new offences of stalking.
Data Protection Act 1998: Often the argument of confidentiality is used as a reason for withholding sensitive information. This argument cannot be justified where staff safety is an issue – safeguarding is paramount.