St Austell Brewery
Founded in 1851, St Austell Brewery produces and distributes flagship beer brands including Tribute Ale, Proper Job and Bath Ales. Like Quartix, St Austell Brewery received a Queen's Award for Enterprise in 2018. Around 70 of the St Austell Brewery vehicles, including articulated lorries, vans and 7.5 tonne HGVs, have been installed with Quartix vehicle tracking since early 2018.
Choosing Quartix
After several years using a vehicle tracking system that didn't live up to expectations, Depot & Transport Manager, Karl Davidson, could see an instant difference when Quartix was installed. "From day one, Quartix gave us the reports we wanted to see. Our previous system was cumbersome and hard to extract information from but Quartix data is accessible and easy to interpret. It lets us use telematics in the right way", he explains.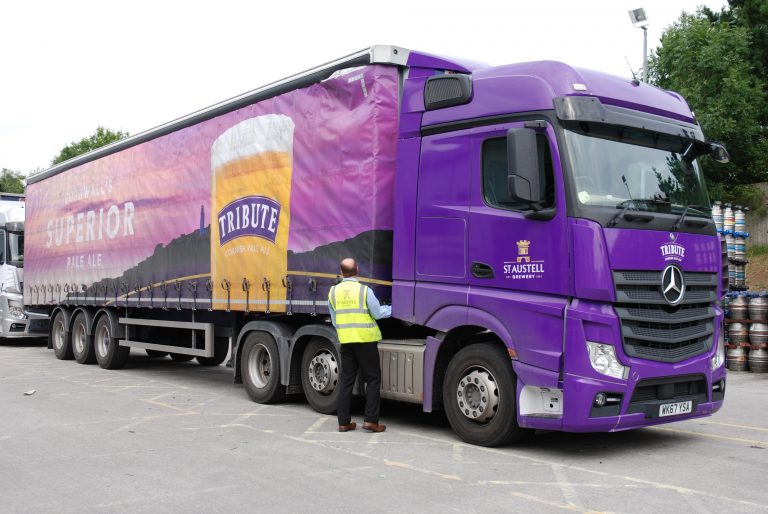 Quartix vehicle tracking is displayed on a large flat screen TV at St Austell Brewery Distribution sites. Staff also access the system on their desktop computers and their mobile phones. "We have 10 system users across the network. The Depot Managers don't report any problems with Quartix, given the constant battle we used to face with the previous system."
With Quartix, he simply states "I can't fault them. Everything we have asked for has been dealt with quickly. Quartix have a great team that are always on-hand and a great product".
Improving driving styles
St Austell Brewery has been looking at driver performance with Quartix's comprehensive driving style reports. This approach has been a breath of fresh air amongst the drivers, compared to the intrusive, in-cab driver feedback method adopted by the previous supplier. "Our drivers have faith in the Quartix tracking system. The driving style performance data makes sense to them and we've seen dramatic improvements in their scores as a result", the Depot Managers explain. They can now interpret the data easily and decide when it is necessary to query a driver's behaviour, doing so in a much more constructive manner.
With Quartix, drivers are given a score based on their speed, acceleration and braking patterns throughout the day.  Since first installing Quartix, the Depot Managers have seen driving scores dramatically improve for the brewery. "We've seen around a 20% improvement in driving style across the fleet. Since using Quartix, our drivers are now in the 80-100 driving score range, which is where we wanted to be," Karl explains, also mentioning that not one articulated lorry driver now scores below a score of 93. "We're doing daily briefings with the drivers and they can easily see how their driving style has improved."
The tremendous results at St Austell Brewery are just one example of how changing to a more user-friendly, well-supported tracking system can make the world of difference to a company's results.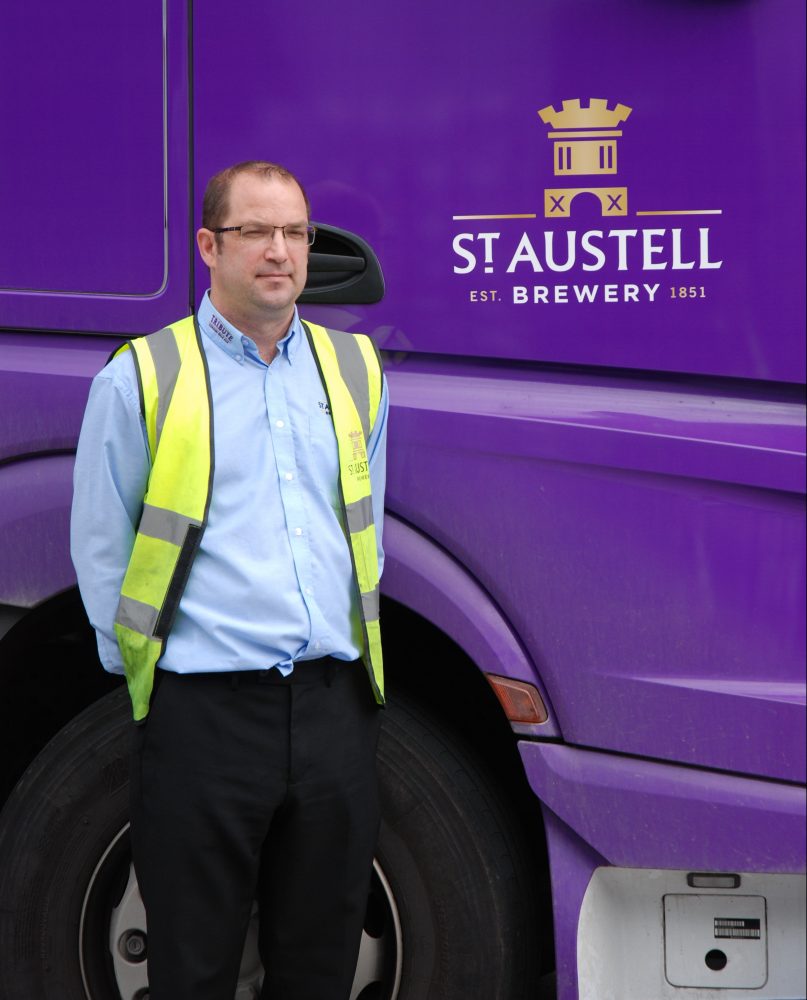 Other benefits of Quartix tracking
Quartix vehicle tracking has more than proved its worth at St Austell Brewery. Not only are the drivers safer, but they are also putting less strain on the company's vehicles and accident rates have reduced.
So far, the system has also lived up to expectations in terms of fuel savings. "We have upgraded some of our vehicles as well the tracking system but have seen the average MPG for our articulated lorries increase from 7 to 10. I expect that using Quartix has made a substantial contribution to this over the last year."
Using geofencing alerts
Another feature of the Quartix system that Karl uses to great effect is geofencing.  Creating geographical boundaries five miles around the company's depots and distribution centres, the Depot Managers receive an alert when a vehicle is approaching the area. "If emergency orders come in at last minute, we can identify a driver that is due back at the depot and prepare the delivery to be loaded on that vehicle right away."
Providing a faster customer response
Revolutionising the way that St Austell Brewery can respond to customer queries, Quartix real-time GPS tracking offers tools such as Custom Locations. With an imported list of named locations on their map, teams quickly know where drivers are, where they have been and when they can be expected at their next destination. "Quartix is simple to use," Karl sums up. "No matter what you want to know, the data is instantly available to see."