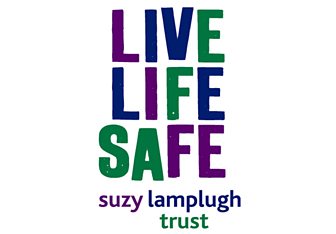 Suzy Lamplugh Trust's training team attend the Build Show at UK Construction Week
This October, Suzy Lamplugh Trust's training team attended the Build Show at UK Construction Week at the Birmingham NEC. The show was a great opportunity for the team to meet both new and existing customers and talk with attendees about lone working and personal safety in the construction industry. It was inspiring to meet construction professionals taking such a keen interest in personal safety. While personal safety awareness is essential for every company, it is especially vital for those working in construction, as construction work is among the most dangerous jobs in the UK – staff often work alone, in remote locations and have no fixed place of work.
Personal safety might be 'common sense', but it must become common practice to keep people safe – this is not just our view, but also a legal requirement. Employers have a legal responsibility to eliminate or reduce risks to staff. Failure to do so can lead to significant fines, especially under the new sentencing guidelines. Staff should always be free from the threat or fear of abuse or assault while at work. Whether verbally threatened or physically assaulted, employees can be seriously upset or injured by these incidents which can have an impact on their ability to work. It's paramount that everything possible is done to give staff ways to manage these incidents, and reduce risk.
Looking after the safety and wellbeing of staff is particularly relevant for construction industry, as 2.3 million working days a year are lost to both workplace injury and self-reported work-related illness, according to the Health and Safety Executive's Regulation of the Construction Industry from 2014. Training staff on how to avoid and minimise risks to their personal safety can play an important part in helping reduce this number, as it can lead to a lower number of incidents. Training can also make staff feel safer, which in turn can contribute to lower levels of stress and stress-related absences in the workplace. Giving proper attention to personal safety concerns can improve staff morale and reduce sickness leave.
Personal safety training
Personal safety training is a tried-and-tested way of mitigating safety risks, and at Suzy Lamplugh Trust, we have been delivering training for over 30 years and have worked with all industries, including construction. Personal safety training for construction staff offers many benefits and can play a key role in ensuring that everyone has a general level of personal safety knowledge – no matter whether they work as surveyors, builders or engineers. Training can help identify unique risks in your sector or organisation, and allows you to equip staff with vital skills and knowledge to make them safer at work.
It is vital to ensure that any personal safety training your organisation undertakes is designed with your employee's needs in mind. There is no one-size-fits-all when it comes to training. For example, for a large construction company, it can be logistically challenging as well as costly to train large numbers of staff. In this case, a Train the trainer course is a cost-effective way for construction companies to train their staff, by providing one of their own staff members with the skills and confidence to deliver personal safety training in their workplace.
No matter what training solution is chosen, by the end of any training course, delegates should feel that they have a better understanding and awareness of potential hazards they may face. While this increased awareness may lead to increased safety concerns, delegates should also feel more confident in their ability to manage their personal safety. When we are delivering training, our key objective is that everyone who attends a course should be able to identify, assess and decrease the risk of violence and aggression if they face it while at work. This technique works: 97% of delegates who have attended a Suzy Lamplugh Trust training course say that they feel more confident managing their personal safety having attended the training. This is something we are proud of, as our vision is a society in which people are and feel safer. Helping employers take personal safety of their staff seriously is vital for us too in order to make sure everyone can live life to the full – whether they are at home, out and about with friends and family or working at a construction site.