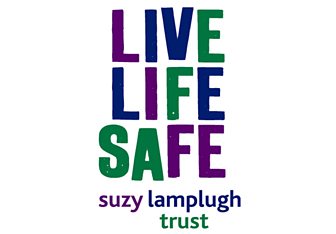 Could technology help your staff stay safe?
When we talk to our customers, we often get asked about lone worker apps and devices. While technology has, in many ways, made our lives easier and safer, it is still vital to remember that no app or device, on its own, can make your staff safe. Nevertheless, the right app or device can help to improve your staff's safety, when it is used as part of an overall safety strategy, to enhance the safety precautions you are already taking. With an app or a device, a staff member can raise alarm covertly, and many devices can also locate a worker by GPS – these features can become lifesavers in an emergency. However, no app can replace robust policies, procedures and training – it is paramount that staff have the skills and confidence to identify, mitigate and manage risk, and that personal safety of employees is prioritised in all levels of the organisation.
Lone worker devices come in many shapes and sizes. Suzy Lamplugh Trust does not endorse one device over another as the best option for one organisation may not be the right one for another. The right solution for you depends on the needs and roles of your staff. You might wish to consider the possible situations your staff might find themselves in – where would they be and with whom. For example, people working in remote areas or hazardous environments need a solution that will function even in areas where mobile phones are unlikely to work well. There are lots of practical questions one needs to ask: for example, considering the roles my staff do, does the device need to be waterproof? On the other hand, for staff members who visit clients' homes and must show their ID at all times, a lone worker device that resembles an ID badge might be a discrete solution.
There are also lots of different types of lone worker apps – they come with various functions and different price points. When choosing an app, think about what an app does and how its functions will impact on your safety. For example, If the system claims to be able to pinpoint someone, find out how accurately it can do this and are there any circumstances where it will not work. If an app has a function which allows you to send an alert direct to the emergency services, what would the response time be? It is necessary to test the features before fully implementing any solutions and ask 'what if' questions about the app. It is also crucial to remember that flashing an expensive phone in public can put you at risk if the wrong person sees it and decides to take it from you.
It cannot be emphasized enough that no app or device should be used to replace personal safety precautions, personal safety needs to become part of organisational culture. Lone worker safety apps and devices are generally more effective if they are introduced as part of a safety review which incorporates a lone worker policy review and lone worker training.  Furthermore, the best way to introduce a new system into a workplace is to give employees a say in which system you choose. Employees need to know that you are introducing this solution to improve their safety and not in order to track their movements or check whether they are doing their job properly.
To get started in finding the right solution for your staff, visit our lone worker device directory and our lone worker app directories here or if you want any more information about creating a personal safety culture in your organisation through training and consultancy, email us at [email protected]