Bentley Software Training
For the past few days we have been providing Bentley Software Training at Canary Wharf for Balfour Beatty.
This was a small group of 8 Engineers keen to improve their capabilities. Training provided included demonstrating how to navigate Microstation and how to import cells from Sketchup into a model. Also demonstrated was alignment design and earthworks modelling in MX Openroads.
We showed the Balfour Beatty people how to manipulate Bentley Navigator and carry out clash detection on models received from their designers. The photo shown is from day two of a 3 day course for the Major Projects and Temporary Works team to have an appreciation of the software applications in the Bentley Systems agreement.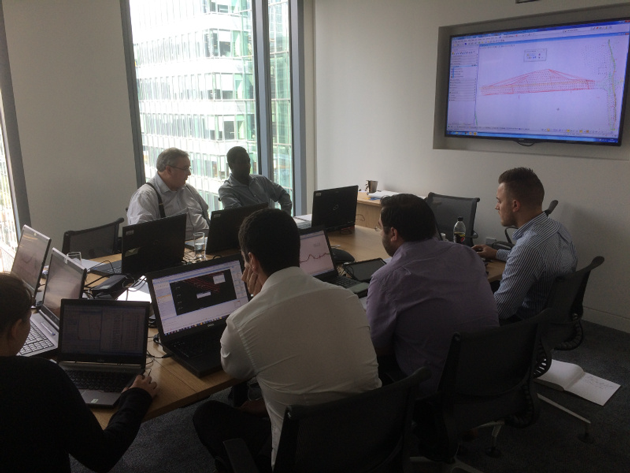 The team was learning MX Open Roads and part of the training was taking out Earthworks Quantities from the 3D Geometry to produce 5D Estimation / Quantification. The team was also shown the capabilities of Lumen RT – click here to have a look yourself.
The training was very well received and everybody went away very enthusiastic about using the new software.
Great to have new converts to Bentley software!