ConQuest makes learning and using an estimating system easier than before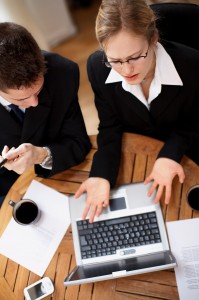 ConQuest holds the largest and most successful main contractor user base of any estimating system and provides estimation and valuation software that is fast, flexible and easy to use.
All of this comes with a proven track record of performance and reliability backed up by the highest level of after sales service.
ConQuest software is easy to use and offers the highest levels of reliability, allowing companies to work faster, more accurately, and with much less hassle.
The range of companies that have used the software is wide and varied.
ConQuest has relationships that have lasted for a number of years. One such company is Woodgreen Construction, who specialise in refurbishments and new build projects in the public and private sector.
Woodgreen Construction has worked with ConQuest, specifically on pre-contract work, since 2000 and in that time has used the software to estimate more than 1,000 projects.
Throughout these years, it has helped with projects that have cost as much as £11M, as the Company has undertaken projects ranging from the construction of various Asda stores to school projects and care home refurbishments.
Mario De Luca is an Estimator at Woodgreen Construction and he described the 'priceless' support that ConQuest provides, as well as the efficiency of the system.
"I seem to find everything about ConQuest, including the support, is good. A lot of the time it's the support that is priceless. If you have a problem, that's when you need them the most.
"I had a job a couple of months ago that went corrupt, but they managed to sort it out, for which I was ever so grateful as it saved me a whole lot of work.
"You don't realise how much time it (the ConQuest system) saves you. It's what it does behind the screen, it's just so much more efficient, pulling all the enquiries together and everything else together, whereas if you had to do it all yourself it would be a nightmare. It does it all for you."