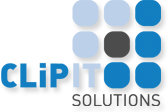 Generic or Specific Software – which is best?
Normally, you'd expect to pay more for a tailored solution than something you can pick off the shelf. Whether handmade tools vs. a DIY store bargain or gourmet burgers vs. a fast food chain.
We associate higher costs with higher quality but, with certain specialised products, these assumptions are not always true. Take accounting software for the UK construction industry – surely an industry standard, mass produced product will be more cost effective than something tailor made? Think again!
Purchasing a construction specific accounting package can save you both time and money in the short and longer term.
How?
Construction specific packages are ready to go, out of the box (or after the download as is often the case).
No need for hidden costs and add-ons for meeting CIS requirements, verifying subcontractors, managing and keeping track of applications and retention.
Job costing solutions are fit for purpose to easily understand where you profit and risk is coming from.
And, possibly even more importantly, the support staff are used to working with the construction industry so they understand your accounting needs and can even help keep you up to date with the latest HMRC legislation and information.
Let's weigh up the benefits:
Construction specific accounting software
Costs – the same or less
Product – Fit for purpose without costly add-ons or tailoring
Functionality – has everything you need in one simple package
Speed – Ready to go straight out of the box
Training and support – helped by people who understand your industry and your needs
Generic accounting software
My accountant uses it for all their other clients
I know roughly what my jobs are costing me
Change is scary
I'd kind of miss the ongoing struggle to get it to work how I need (ok, maybe we made this one up)!
Get a perfect fit with you accounting software by picking the right tool for the job!