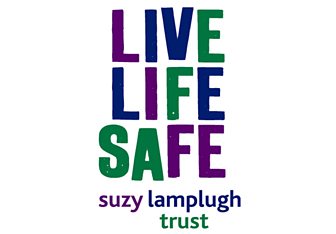 Invest in your staff's safety in 2018
Regardless of the job you do, every employee has the right to expect that their employer is doing what they can to prevent them becoming a victim of violence at work. Lone working carries additional risks, but it is employers' responsibility to manage risks and provide a safe place to work. Failing to do so can result in significant fines.
To achieve effective personal safety in the workplace, it is crucial each employee knows how to identify, assess and reduce or manage the risk of violence and aggression. The risks and proposed solutions must be tackled by employer and employee together. Choosing this approach can lead to improved co-operation and loyalty between staff as well as more accurate identification of violence and aggression. This can help reduce incidents of stress-related absence and illness amongst staff – in construction industry alone, approximately 2.3 million working days a year are lost to workplace injury and self-reported work-related illness![1]
For any organisation with lone working staff, having a lone worker policy that all staff are aware of is vital. It is crucial that policies take all staff and working environments into consideration, and that everyone who works for the company knows how to access the relevant documents. Furthermore, staff must be aware of what procedures are in place to protect them from harm. These procedures must be practicable too – code words, devices and buddy systems are only beneficial when staff knows how to use them properly. Suzy Lamplugh Trust offers a consultancy and policy writing service, and we can support you if you require a new lone worker policy or need advice in creating more practicable procedures to keep your staff safe.
Policies and procedures are extremely important, but training is key to ensuring that all your staff members are on the same page when it comes to personal safety, and to ensure that staff know what are the responsibilities of both the employer and employee. As all organisations are different, we always tailor our in-house training to meet the needs of the people we are training, making each training session unique. Training provides an opportunity for staff members to share experiences and fill in any gaps in their knowledge. Offering robust training for your staff shows that you are taking their personal safety seriously – and so should they.
Training one of your own staff members to deliver personal safety training to other members of your organisation is another great way to demonstrate your organisation's commitment to personal safety. Having a personal safety trainer within your organisation means training can take place exactly when you need it, whether it is a short awareness-raising brief in a manager meeting or a full day workshop for frontline staff. Suzy Lamplugh Trust organises two-day long Train the trainer courses several times a year in Sheffield and London. It is inspiring to see how organisations from different industries are choosing to commit to personal safety at work in this way – in 2017 we trained trainers in industries including property management, local government, finance and education.
To learn more about our policy writing service and in-house training, visit our website at www.suzylamplugh.org – we are now taking bookings for February and March 2018.
Our next available Train the trainer courses are:
27th and 28th February – Sheffield – 15% discount with code Construction15
21st and 22nd March – London
To book and learn more visit our website or contact our training team at [email protected].
[1] Health And Safety Executive's Regulation of the Construction Industry, 2014