Three-quarters of UK construction companies now operating a carbon reduction strategy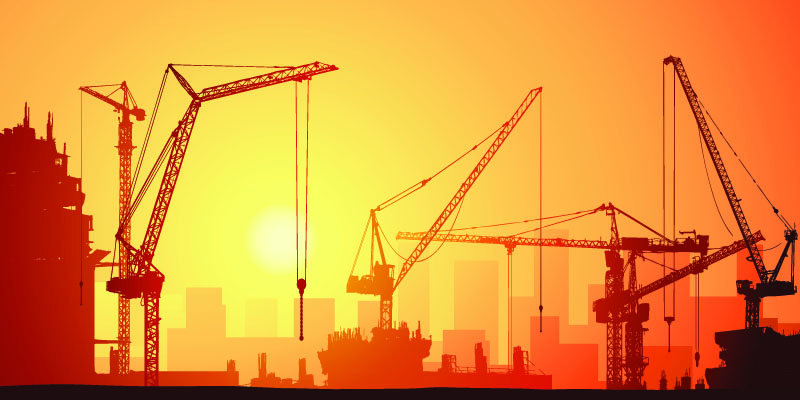 The UK's construction sector remains firmly committed to long-term environmental responsibility, according to new research by TomTom Telematics.
Three-quarters (75 per cent) of the 149 construction companies surveyed now operate a low carbon or carbon reduction strategy, with 58 per cent regularly monitoring and measuring their carbon footprint.
The commitment to the green agenda is boosted by client demands – 51 per cent of construction operators claim that their clients require them to record and act on carbon emissions as project key performance indicators.
The fleet operation has been identified as a key focus for CO2 reduction, as Giles Margerison, Sales Director UK and Ireland at TomTom Telematics, explained: "Sixty-eight per cent of companies we spoke to have systems and processes in place to reduce fuel consumption across their vehicle fleet and, of these, only 23 per cent use a telematics system to do so. Fleet operations are a major source of CO2 emissions but the data provided by technology such as telematics allows companies to pinpoint trends and tackle the root causes of fuel wastage."
Fifty-two per cent of respondents cited road traffic congestion as the biggest cause of unnecessary fuel consumption, followed by vehicle idling and inefficient routing (both 11 per cent).
Five per cent of building companies named vehicle speeding as their biggest drain on fuel wastage, while unauthorised vehicle use was cited by a further five per cent.
"Modern telematics systems can now give drivers real time visual alerts when they are speeding, idling or braking too harshly, so they can respond instantly," added Margerison. "They can even advise on the most efficient time to take your foot off the accelerator when approaching junctions and the greenest speed to drive at. It all adds up to a significant impact on fuel efficiency."
The survey also revealed the importance of the green agenda throughout the supply chain, with 74 per cent of respondents claiming to favour suppliers that offer low carbon products or demonstrate green credentials.
Despite this, 95 per cent still believe the industry as a whole could do more to reduce carbon emissions.