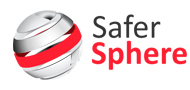 Dandara PRS Scheme
Client: Dandara
Services Provided: Client CDM Advisors and Principal Designer Advisors
Service Period: 2013 to present. Completion expected 2019
Projects: Chapel Wharf Salford, Sweet Street Leeds, Alpha Birmingham, GH20 Glasgow, City Wharf Glasgow, Cheshunt London, Hemel Hempstead
Service Description
Safer Sphere were originally appointed as CDM Coordinators to a 3500 unit PRS at 5 locations throughout the UK. Under CDM 2015 the role has evolved into Client CDM Advisors and Principal Designer Advisors. The scope of service includes:-
Principal Designer Advisor services in line with CDM 2015.
Assisting with H&S in designs, buildability and programme to reduce risk profiles;
Assisting the Client in discharging their duties under CDM.
Pre-Contract reviews with sub-contractors and packages;
Reviews of high risk activities and applicable safe systems of work for enabling packages;
Advising on compliance with organisational operating procedures and minimum standards;
Providing CDM 2015 Training to the Dandara Group.
Member of the Dandara H&S Forum to establish continual improvement and best practice.
Overseeing PD and PC compliance in the construction stage.
Service Challenges
Whilst the client and design team have led the design with best practice CDM principles, some of the key challenges include:-
UXO risk confirmed at most sites requiring further mitigations, along with extensive site investigations for all sites.
Transition between CDM2007 & CDM 2015 mid design.
Working over and adjacent to waterways, railways and highway trunk roads.
Development of safe cleaning, maintenance and plant replacement strategies for the high rise structures.
Testimonial
"Safer Sphere have provided clear and pragmatic guidance to Dandara and the project team. They have navigated us through CDM 2007 and the new CDM 2015 Regulations to ensure the PRS scheme achieves best practice compliance. The benefits of this will be evident not only during construction but in the life cycle management of the completed structures".
Sean O'Connor – Dandara Project Director