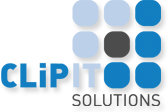 Lloyd Clough & Sons Ltd
Founded in 1961, Lloyd Clough & Sons Ltd specialises in plastering new houses. Some 90% of the Company's business comes from national house builders.
"The system is simple and easy to use; it's as if CIA (Construction Industry Accounts) has been written by someone sat in my chair. I have been using Construct for the last five years and I wish I knew about you before then. Both my purchase ledger and sales ledger clerks have mentioned how user friendly CIA is. I get the entire job costing and management information I need with no fuss at all. Everything can be seen on one screen at the same time, for example previously used software showed Sales applications in three different parts, which meant going separately onto three different screens. Being able to move around CIA, without closing previously opened screens all within one session is brilliant. Also when in payroll being able to again change to different screens is great.
"The system is flexible; the reports are good, especially the job costing.
"CIA is definitely easy to use.
"Support is good and the Log-me-in facility is brilliant, you are never kept waiting and answers are almost instant. The software is so easy to use, and you have so few problems that they don't need a huge support team. This means you can get to know the voice on the other end of the phone and develop the trust needed very quickly."
Terence Clough.