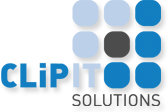 Mannings Harlequin Ltd
One of the biggest painting contractors in the South West, Mannings Harlequin Ltd has over 50 years experience in managing decoration projects.
Working on up to 120 contracts at any one time and for previous Clients such as Persimmon Homes, Airbus, Premier Inn, The National Trust, The NHS and Wessex Water; Mannings Harlequin know the benefits of an integrated system.
"As an expanding company and the new changes coming in for subcontractors deductions we needed to look for a more construction industry based system that would cover all our needs. Our system at the time was very old and inefficient (dos) and a lot was done manually which was prone to error.
"We have been with Clipit Solutions now since 2006 and the reason for choosing them over other systems was the fact it is geared to the construction industry and supplies us with everything we need from PAYE to CIS, invoicing, applications for payments and job costing along with very good accounts recording.
"Our experience of implementation and the set up of the system has been effortless. We had training with a member of their team at our office which was very informative and their on hand staff are very patient and knowledgeable. The system is very user friendly but if any problem arises there is always someone on the end of the telephone who can solve your issues.
"Our general thoughts on the software is that it is a very efficient and user friendly system with all the backup from experienced staff if necessary. It has made our visits from our accountant very straight forward as all the reports they need are to hand, and also visits from HMRC are not as stressful as they could be if our system wasn't as efficient as it is.
"If any company within the construction industry was looking for financial software we would definitely recommend CIA for the smooth running and straight forward system this package gives."