Three Shires delivers Knotweed solution for Morrisons Bedford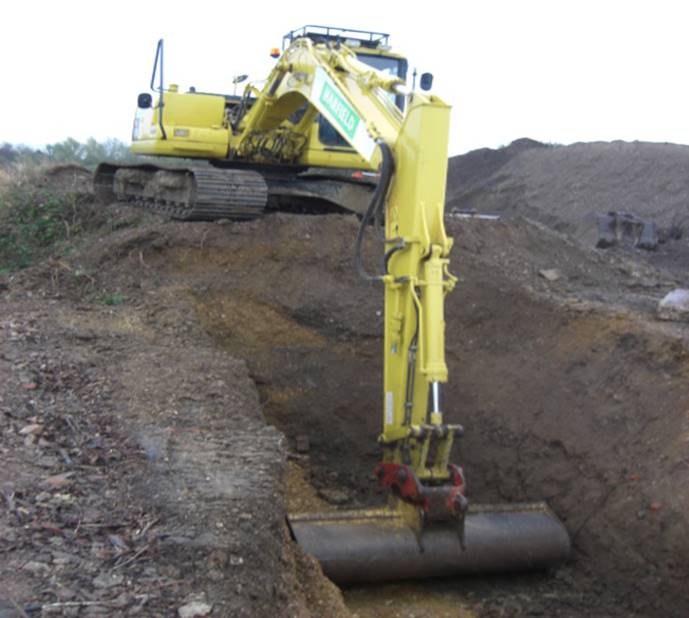 When Morrisons Supermarkets allocated space for its brand new store in Bedford there were a number of assessments needed on the site.
Main Contractor McLaren Construction instructed Three Shires Ltd to carry out the ecological aspect of the site. The site consisted of industrial units which had been demolished and areas of scrubland/woodland.
Seven areas of Japanese Knotweed growth were found by the site survey which Three Shires' dedicated invasive solutions division Herpetosure Invasive Weed Solutions (H.I.S) carried out. These eradication areas covered a total of 5930q m of the site.
Morrisions and McLaren construction had a tight timescale for the proposed build which resulted in Three shires working quickly and effectively to draw up a management plan, allowing the site disruption to be kept to a minimum. The company undertook the Site Root Burial of the rhizome as suggested by the Knotweed code of Practice 2006. This method was deemed most cost and time effective for the client and the development itself and included three phases.
The first phase saw Three Shires implement a fencing system surrounding the infected area with a 5m buffer zone, placement of warning and information signs and initial herbicide application. This was followed with a second phase excavation of all Japanese Knotweed and stock piled root barrier membranes in the designated areas and installation of the Herpetosure Root Stop membrane around the edge of the site to prevent an future infestation. Phase three involved the excavation of suitable site cell burial along with the containment of 2000cu of contaminated material within the Herpetosure Root Stop Japanese Knotweed Barrier which was carried out with consent from the Environment Agency.
Due to the fast and effective work carried out by H.I.S Morrisons Supermarkets were able to continue the development of the site to form car parking for its new store.
Due to the works carried out by Three Shires dedicated Invasive solutions division, H.I.S, the client was able to continue with their development of the site which included a car parking area for the new Supermarket.