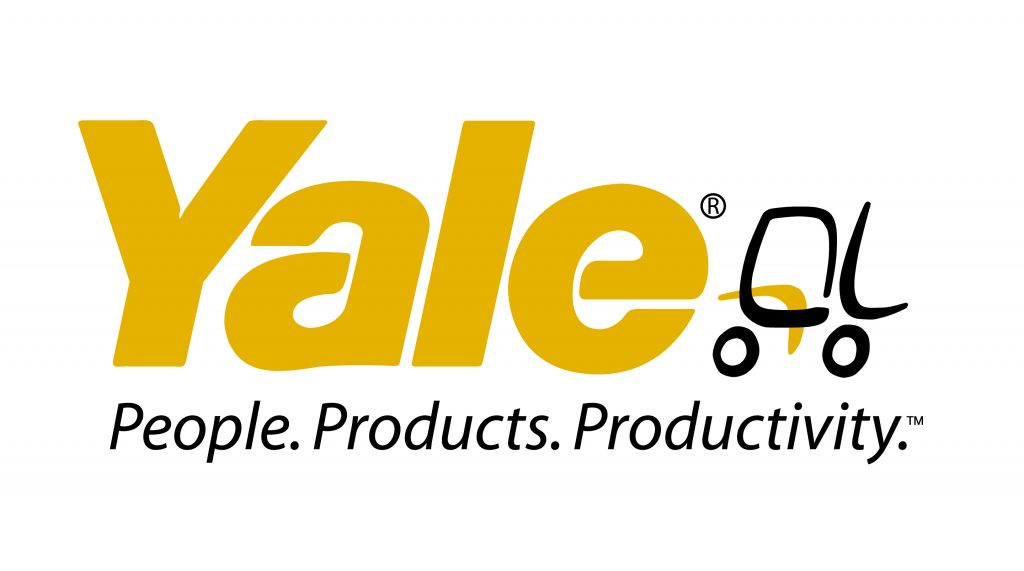 Yale optimises forklift fleet at Borgers plant with Hispaman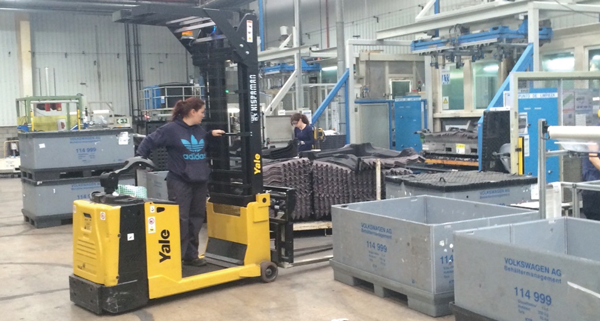 Yale optimises forklift fleet at Borgers plant with Hispaman
Borgers had a fleet of 20 electric trucks featuring a diverse range of models and brands. Additionally, each of the vehicles had a different model and make of battery, a factor which delayed production times when having to replace and exchange.
Hispaman, an official distributor of Yale forklift trucks, solved the warehouse problems of Borgers, providing new trucks most appropriate for their business, unifying the battery compartments and optimising the working environment with pedestrian awareness lights from Yale.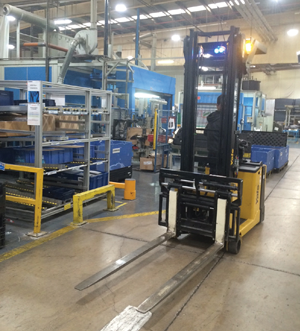 Homogenising the fleet
Hispaman helped improve Borgers' high production rate withthe introduction of a fleet of 27 trucks from Yale. This fleet consists of seven MC series pedestrian counterbalanced stackers, seven MSX series of platform pallet stackers, three MS series pedestrian stackers, eight MP series powered pallet trucks and two MPX series low-lift platform pallet trucks.
All equipment supplied by Yale has the same type of battery, thus unifying the dimensions, voltage and ampage to one type and easing the task of exchanging the battery. Thus the operator can easily replace the depleted battery for another fully charged one, optimising the time required for this operation. To further improve customer service, Hispaman was also responsible for the planning and installation of a battery charging area: an area in which the chargers and tables for the exchange are installed, as well as an automatic alarm to notify that the battery is fully charged.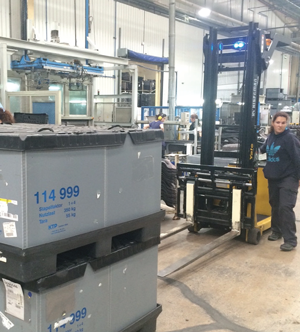 Enhanced safety features
The Yale distributor also provided an effective solution for the high level of noise in the plant to help workers who struggled to hear the sound alarms of the trucks circulating in the factory.
Hispaman installed all the trucks with pedestrian awareness lights, a visual warning system for pedestrians that projects a bright blue light onto the floor. The light warns pedestrians when a truck is approaching and is particularly effective in noisy zones or blind intersections.
The Director of Logistics for Borgers AG, Jochen Harmeling, said, "We see in Hispaman a great collaborator with a very fast and efficient after-sales service with a personalised, professional and excellent commercial attention."
To read more case studies like this, please click here.