The Perfect Manhole – The Rolls Royce of manhole systems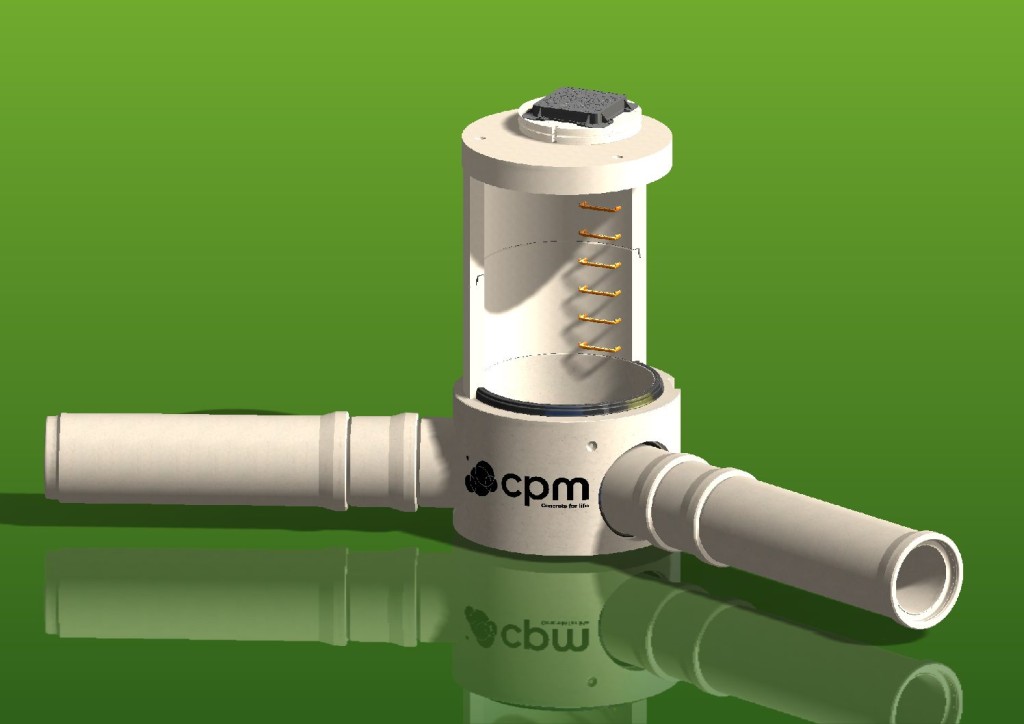 Galliford Try have recently completed a project on the A611 Rolls Royce Access Scheme where they trialled the CPM Perfect Manhole system
The trial guidelines includes pre-benched inlet and outlet precast manholes delivered direct to site from CPM, within days of requisition, with a rubber joint, sealed chamber rings (which have thicker walls than traditional chambers) and cover slabs, as well as lifting eyes.
At the end of the trial, Jamie Missenden, Project Manager at Galliford Try reported the following:
• Transport – No concrete deliveries at all were required to deliver ready-mix concrete to build the manholes
• Inventories – Benching a manhole requires two people. No benching was required so this frees up manpower
• Movements – No need for a concrete surround or follow on works to the manhole. Built 100% in one operation
• Waiting – No need to wait for concrete to set before setting manhole rings. Can be done in one operation.
• Over production – To bench a manhole the channels must be formed in concrete and then benched. No need for either
• Over processing – No wasted concrete by setting the base. This is always cast larger than the manhole traditionally.
• Defects – Providing it is manufactured and installed correctly the product is defect free and adoptable by Severn Trent.
• Skilled labour – No need for operatives to carry out follow on operations so they are free to progress to the next task
In summary, the Galliford Try trial of the CPM Prefect Manhole system found that the Health and Safety that the sealed manhole system brings are second to none as confined space working is removed totally once the manhole is built. There is no need for an operative to be in a deep manhole benching or sealing the unit with another operative as 'top man' watching over, this has manpower benefits too. The units are sealed from the outset meaning the need for more follow on work is removed.
Excavations can be backfilled in the same day rather than waiting for the concrete surround to be cast. The lifting eyes are much safer and easier to use than traditional manhole lifting eyes.
Outputs in terms of constructing manholes are being able to continue with pipe work are significant, the time to build a manhole of all most any depth is reduced to 1 day rather than the usual 3 – conservative estimate
For further information on the CPM Perfect Manhole system please visit http://www.cpm-group.com/products/drainage/sealed-manholes/the-perfect-manhole/