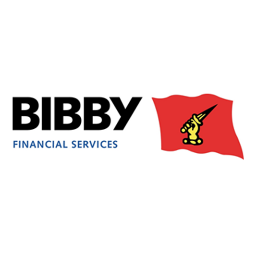 Brauer Ltd
Milton Keynes engineering firm targets significant growth
Business funding enables Brauer to aim for 25 per cent increase in turnover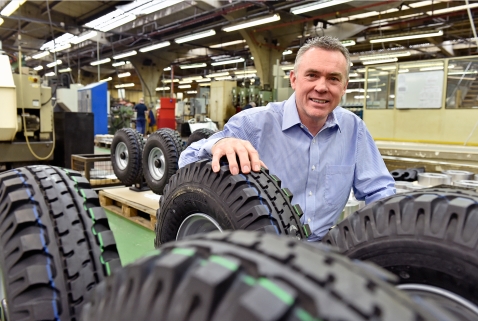 Business: Brauer Ltd
Location: Milton Keynes
Sector: Manufacturing / Engineering
Funding: £1.2 million
Turnover: £4 million
International engineering firm Brauer, based in Milton Keynes, is aiming to grow turnover by 25 per cent over the next four years, to £5 million, following funding from Bibby Financial Services.
First established in 1926, the company designs and manufactures toggle clamps, industrial wheels and castors and air mover products. Since the 1970s the business has worked predominantly within the automotive market but also services clients across many other industrial sectors such as energy, transport, shipping and water treatment.
Today, Brauer employs 46 staff and exports to 40 countries with Germany, Sweden, Japan and the US currently the largest markets for the company. The business is planning to invest and move into emerging markets this year, which will help it achieve a £5 million turnover by 2018.
The international nature of Brauer's customer base means that the company must deal with varying payment terms across different countries and industries. To ensure there was no adverse effect on the company's ability to service new orders while waiting for payment from existing customers, Brauer began to consider different types of funding.
However, when their previous funding provider was unable to offer flexibility, the company's growth was stifled, which is when managing director, Adrian Taylor, looked for an alternative funding solution.
Adrian said: "The business is currently doing very well and has seen a significant period of growth. But this success was threatened when our previous funding provider didn't appreciate our needs. We needed a funding partner who understood our goals and ambition. We chose to work with Bibby Financial Services because they displayed a detailed knowledge of our export markets which was required to provide the personal service we were missing."
Adrian continued: "We have significant plans in place to grow Brauer this year. Over the next few months we will improve the efficiency of our manufacturing to ensure additional stock is available for customers when they need it.
"We also plan to develop our presence in emerging markets, such as Poland, Turkey, Brazil, China and Mexico; introduce new products and look to win contracts to support national construction projects.
"Being able to invest in new manufacturing machinery will help keep us one step ahead of our competition. At the same time, we have a need to recruit more skilled staff to keep the shop-floor running smoothly and to cope with increasing demand. Both have been made possible thanks to the funding line we have agreed with Bibby Financial Services."
In addition to production for general engineering and exporting, the business works with customers on bespoke, special projects. In such cases payment is made on project completion and Bibby Financial Services has been able to support the business through this time with extra funding to enable Brauer to take on such orders.
Recently these projects included several offshore wind energy projects and the new London gas ring main improvement, with contract values ranging from £100K to £700K.
Adrian continued: "The service I get from Bibby Financial Services is second to none. We have an excellent relationship and I know that when I need to discuss funding limits or support for a project that falls outside our normal arrangement, they will be happy to help.
"They also handle all our credit control which is great for the business, as I can save valuable time and money. Our customers know it's Bibby Financial Services who operate our credit control, so we avoid potentially difficult conversations and get almost every single one of our invoices paid within the necessary timeframes."
Paul Cunningham, managing director, Bibby Financial Services in Buckinghamshire, said: "Using business funding and credit control facilities together can help alleviate the pressures felt by many companies. Brauer has benefitted from saving time by using our facilities, and has been able to focus what is most important: growth.
"It's great to see such a well-established company continue to find success by leveraging the benefits of invoice finance", he added.