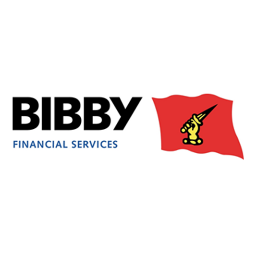 FSi Ltd
Exporting success with rapidly growing fire protection firm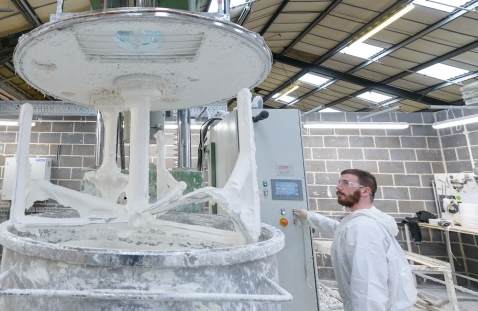 Business: FSi LTD
Location: Measham, Leicestershire
Sector: Construction / Manufacturing
Funding: £2.25m (£2m invoice finance, £200k FX & £50k Leasing)
Turnover: £12m
Celebrating its 16th year of operation passive fire protection business, FSi, has developed a worldwide reputation for built-in fire protection and compartmentation systems, which are manufactured in the UK.
Founded by Chairman Carl Atkinson, the business has gone from strength-to-strength by expanding its product line in international markets after the slump in the UK construction industry in 2008.
Facing the collapse of its domestic market, the company decided to focus on its product rather than pricing. The company invested in personnel by recruiting an additional member of staff into the research and development team, investing in its own in house furnace for testing and developing a strategy to expand both the product range and the improving the capabilities of the products already being sold. Since 2008 the company has invested over £750,000 into R&D this ensuring that products met various exacting global standards. This shift in strategy propelled the popularity of the business in European, Australasia, Middle Eastern and Asian markets, with business increasing generated through reputation and supplier demand. The UK market regained some of the lost ground and FSi were able to benefit in the increases in these markets with immediate success with high quality products.
To fund its international growth Financial Director, Paul Paling, approached Bibby Financial Services in 2011 and since then, the business's funding limit has been increased to parallel the development and growth. A £450,000 Invoice Finance facility was initially agreed, which has now been extended to £2m. In addition to Invoice Finance, the growing firm also utilises BFS's asset finance and foreign exchange expertise to provide working capital and protect against currency fluctuations.
Paul stated: "Using Bibby Financial Services as a funding partner has enabled us to further our efforts in new markets and expand our exports internationally. As a global funder, BFS understands our business and our strategy, which has helped us every step of the way.
"The ability to combine invoice finance, asset finance and foreign exchange to provide, not only cashflow but also protection against exchange rate fluctuations, is a huge advantage and one of the reasons we opted to partner with BFS."
"International businesses invest in UK manufactured goods as they represent high quality standards. This has reinforced our practice of high quality testing and standards. Our strategy has allowed us to expand our horizons as we've been able to build a global reputation for quality."  
"We currently thrive in the Middle East where increasingly stringent regulation and the success of the region in continuing to develop infrastructure for an increasing number of visitors has led to an increase in demand for built-in fire protection systems in the region."
Chris Crank, Relationship Manager, Bibby Financial Services commented: "FSi has built a reputable presence in the fire protection market and the fact that its current growth is fuelled by customer demand is evident of the successful business model that Paul and Carl have implemented. With new funding line in place, FSi can continue to triumph in both domestic and international success without the worry of working capital restraints."
Paul added: "With a higher funding limit in place, we can focus on our global growth strategy. Our current debtors are major blue chip firms and our margins are made by selling an entire range of our products rather than individual items. As our goods are in high demand in the markets we currently operate in, are looking to expand our product variety in order to meet the present level of interest. The expansion of our product range has contributed over 15% to our overall growth."
"We've always invested our capital into research and development and this has proven successful for FSi. We have seen tremendous growth, from a turnover of £4.7m in 2013 to a forecasted turnover £15m in 2017 so we have high aspirations for the future."