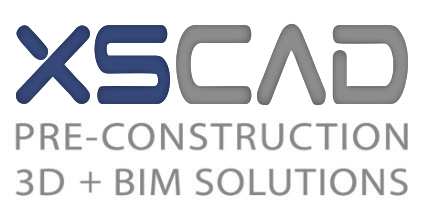 How Revit Architecture Aids Retail Design?

The brand image is the most crucial element for any major retail chains, as the entire customer experience is based on that.
Hence, Building Information Modelling (BIM) helps retailers and retail designers to create an experience for its customers with their accurate design data created during pre-construction planning and design stage. Autodesk Revit Architecture helps retail designers to produce BIM Retail Design in a collaborative environment. There are other various benefits of Revit Architecture for retailers:
Flexibility in Design Changes
By Using Revit Architecture, the retail designs can be modified easily, during planning & pre–construction stage. Revit helps the user to modify the design in one section and make the relevant changes in the other sections subsequently unlike AutoCAD. For example, if there is a change in one section, a schedule or an elevation, then Revit due to its database structure, will make the applicable changes in the other areas such as plans, layouts etc.
Time Liners & 4D Models: Team coordination and collaboration within the same retail project is crucial during the construction phase. With the help of Revit BIM models in the retail design stage, project managers are able to track the development of the project with the amalgamation of various time liner tools during various stages of the construction phase.
Production of Intelligent 3D Models: Revit, instead of using poly-lines uses parametric 3D models. This helps the user to gain accurate data from the project and can be used for procurement. Revit comes with an option of 'families' hence making it easier for the user to make pre – built variations in the 3D models, if required. The data in the 3D models are from the planning and design stage to post – construction stage, including manufacturing data, sizing data, view of the retail project, servicing schedules, and installer data amongst others. This makes Revit, intelligent compared to traditional design software.
Retail 3D Rendering Images: Revit not only cater to retail modelling or drafting, but it also provides rendering services that allow users to view rendered model directly in Revit rather than using a separate plug in. Also, renders can be a part of drawing set as it can be seen in 3D views and also in standard 2D elevations.
Material Take-off: Procurement managers can have access to more accurate data for accurate budgeting. Hence, Revit helps to calculate required component parts and material based on schedules. This systematic approach in Revit helps to save time than checking the schedules manually.
With the advent of new technologies, retailers across the globe are adopting Revit for retail BIM modelling. Revit helps retail designers to manage design process more efficiently and help them to create clash free drawings from clash free models, produce accurate procurement data and use 3D views in their design data. As BIM technology is becoming dominant in the AEC industry, retailers are reclining towards Revit to gain benefits for their retail designs and calculate timescales for their store opening. XS CAD has 15+ years experience providing retail design support to leading retail chains in the UK & US using Revit architecture.
You can read more about our retail design support services in 'our services' section in the architectural CAD drafting, architectural CAD drafting, architectural CAD modelling and BIM modelling pages of the site.