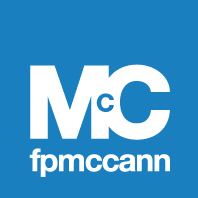 Safety solution for manhole construction on East Sussex housing development
The client, consultant engineer, contractors and suppliers all have a duty to mitigate hazards on-site whenever reasonably practicable. One such hazard identified is the risk of operatives falling through manhole openings, particularly during the construction process and also in follow-up maintenance work. In the construction of a manhole, operatives often work unprotected from the opening at surface level when the final stages of completion occur.
With most standard cover slabs, the access point for man entry is open and it is left to the contractor to cover on-site. In many site situations, these openings remain for a number of days while gangs complete phases of work.
Easi-Safe
, FP McCann's award-winning system is a temporary or permanent fall arrest galvanised steel grid that allows for safe working around the
manhole
opening prior to the final fitting of the ironwork cover.

Speaking on behalf of Landmark, Dara Keegan contracts manager says, "We have received excellent feedback from Bovis on the Easi- Safe fall arrest grid. It is simple to install and the intention is to use this system on all our sites."
The Easi-Safe grid is seated on load-bearing corners precast into a standard range of
manhole cover slabs
. As a temporary fall arrest system, once the construction of the manhole is complete, the grid can be removed prior to the fitting of the ironwork. Alternatively, Easi-Safe can be a permanent fixture, left in place beneath the manhole lid. The spacing between the bars allows for ease of inspection and jetting of the manhole base during maintenance work.

Surrey based Landmark Construction Services has recently adopted the Easi-Safe system on a drainage scheme for house builder Bovis Homes. The development in Hailsham East Sussex has seen a number of DN 1200 Easi-Base manhole units installed by Landmark with each cover slab having the fall arrest system fitted on a temporary basis protecting openings prior to finishing surfacing works and permanent manhole ironwork covers being placed.
FP McCann is currently developing version 2 of Easi-Safe and Landmark will be one of the first contractors to trial this new model.
The galvanised steel Easi-Safe grid is available in four standard sizes:-
610mm x 610mm
675mm x 675mm
750mm x 600mm
1200mm x 675mm