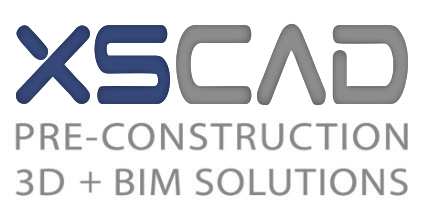 Open BIM v Closed BIM

The construction design industry is in the midst of a transition, moving from traditional 2D design methods to a more virtual 3D design solution which as we all know by now is known as BIM (building information modelling). Due to pressure from customers, from the public, and increasingly, private sector BIM is gaining traction in the AEC industry as the preferred pre-construction planning, construction management and post-construction facilities management tool.
Whilst many firms have already started the transition to this 'intelligent' model-based process, the 'real' potential of BIM can only be achieved by open exchange of design and non-design project information amongst the key project stakeholders: architects, structural engineers, MEP design consultants, MEP engineers, and other trade subcontractors. Without a shared or collaborative approach, the continuation of design silo's with 3D tools will only exacerbate the design problem of timescale and costs.
One of the common challenges faced by owners and project managers of mid-sized to large projects is that not all project participants use the same BIM application. This is where the concept of closed BIM and open BIM comes into play. The above two approaches are fundamentally different ways of looking at 3D BIM modelling.
Closed BIM, sometimes known as 'lonely BIM', is a BIM environment where the same software (and sometimes also the same version of that software) of a BIM application is used by all key project stakeholders. This approach may include different trades using the BIM compatible applications from the same vendor i.e. Autodesk. As an example, the lead architect may use Revit Architecture to model architectural elements, the structural engineer may use Revit Structure to take the architectural BIM model as the reference and define the building's structure whilst the MEP design consultant would use Revit MEP to model the building services element. Although no file conversion is required in the closed BIM method and approach, the process is restrictive in the sense that it only allows project participants well-versed with certain BIM tools to collaborate, thereby not allowing 'true' or 'open' integration. This is not to say that this approach is not preferred as in many cases it will be in order to reduce the problems of inter-operability that are posed by different software solutions on the same project.
On the other hand, open BIM is based on a method and workflow where all participants can collaborate and exchange project information with each other using non-proprietary, neutral file formats irrespective of the BIM tools and applications that they use. The information exchanged is not only limited to the BIM model's geometric data but also includes other parametric data, such as specifications, quantity take-offs, material procurement, cost estimation, and construction phasing – just as it would do in a closed BIM environment. Open BIM has led to a number of protocols and open standards being developed to serve the industry. The most common open BIM protocols currently in use include Industry Foundation Classes (IFC) and Construction Operations Building Information Exchange (COBie).
IFC data allows exchange of both geometric and non-design data amongst different applications that support open BIM, COBie only allows facilities management data to be exchanged. Using IFC, the architectural BIM model created by the lead architect's design team could be in Graphisoft's ArchiCAD tool, while it could be opened and manipulated by the structural engineer when his/her team works in Tekla Structures. The integrated architectural and structural BIM model could then be imported into the Revit MEP platform by the lead MEP consultant. Once the detailed MEP design is complete, a federated model can be taken into a clash detection and 3D BIM coordination tool, such as Solibri or Navisworks again using the IFC format. Open BIM leads to a workflow-level collaboration amongst key project members that is not restrictive although one can argue that the inter-operability issues that are thrown up can sometime be challenging, especially where elements of models do not appear or appear incorrectly, defeating the object of the exercise of course.
At XS CAD, we have extensive experience of both Open BIM and Closed BIM methodologies, having provided 3D BIM modelling and 3D BIM coordination support to architects, MEP engineers, and contractors in the US, the UK, Canada, Australia, and New Zealand. To find out more about how your project can benefit from our BIM modelling services, contact us.