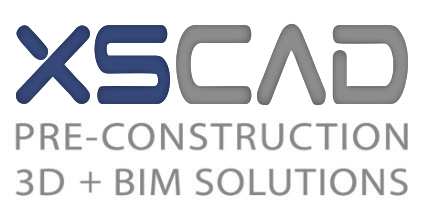 XS CAD Completes 16 Years in the Industry
Premier architectural design drafting & BIM modelling choice for a range of overseas clients.
XS CAD is happy to announce that we have completed 16 years as a UK/India-based CAD, BIM and MEP (M&E) services provider, with an ISO9001:2015 certified production centre, in February 2018. XS CAD started in February 2002, and its first MEP project was successfully executed by August 2002. XS CAD India Pvt. Ltd. was established a year later. In June 2007, XS CAD became an Autodesk Developer Network partner.
Established as one of the leading CAD/BIM services companies worldwide, XS CAD provides high-quality CAD drafting, 3D modelling, BIM and CAD coordination services to global retailers, homebuilders, architects, engineers and construction companies. XS CAD provides cost-effective and accurate 3D building models and coordinated drawing solutions for worldwide MEP (M&E) and architectural projects.
A member of both NASSCOM and FIEO (Federation of Indian Export Organisations), XS CAD also provides training courses for Autodesk's AutoCAD and Revit software via its fully certified Autodesk Training Centre in India. Additional offices are located in the US, Canada and Australia.
Currently, XS CAD employs skilled BIM modellers, spatial CAD coordinators, draftsmen, modellers, designers, visualisers, architects, interior designers, structural engineers, civil engineers, HVAC engineers, pipework engineers and electrical design engineers.
About XS CAD
XS CAD is an AEC (architecture, engineering and construction) design and consulting firm focused on design, pre-construction, BIM (Building Information Modelling), VDC (Virtual Design and Construction) and DfMA (Design for Manufacture and Assembly) modelling and drawing services for architects, engineers, contractors, manufacturers, retailers and homebuilders. We assist these firms during design, detailing and documentation stages, using the latest design software and CAD technology. The company is ISO9001:2015 quality certified and a program partner of Autodesk's Developer Network.
Contact:
Marketing Division
press@xscad.com
UK: +44 (0) 1527 518 880
India: +91 22 2687 6456