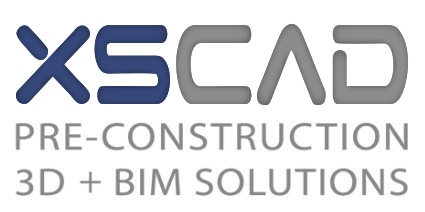 Using BIM To Overcome MEP Design and MEP Installation Challenges

In the M&E (MEP) industry, progression of the M&E design into coordinated, installation standard models and drawings is critical to the project's success as it will impact time and costs. Compared with architectural and structural engineering disciplines, the structure of a typical MEP project team is typically more complex. It comprises an MEP consultant, an MEP contractor, trade-specific subcontractors (for mechanical, electric, plumbing and fire fighting disciplines), fabricators, installation, commissioning and maintenance specialists.
In most cases, the contractor is responsible for taking design data and then managing fabrication and installation; however, in larger projects, there are distinct parties commissioned for each task. Furthermore, the key players are highly interdependent on each other right from when the building services are conceptualised to when they are detailed, fabricated and installed on site.
Increasingly, M&E consultants are involved in the creation of a 3D model produced using BIM (building information modeling) format. While one would expect the 3D M&E (MEP) model and drawings passed on by the consultant to the MEP contractor to be free of clashes, one would normally expect a 3D model to also allow for ease of fabrication, efficient installation, and post-completion maintenance. However, this remains a challenge partly because MEP design has traditionally been a two tier approach wherein the MEP consultant develops plans and schematics which are then passed on to the contractor for detailing, spatial coordination, fabrication and installation. M&E designers are developing the BIM and 3D modeling skills to allow them to deliver their designs in 3D and in some cases they are also tested to be clash free before being passed onto the contractor.
However, although the consultant's MEP design drawings/model may not show no clashes vis-à-vis the architectural and structural models/drawings, the MEP contractor will, in many cases, have to change consultant's issue drawings to suit his requirements with respect to ease of fabrication, installation efficiency, insulation allowance, and lagging. Ducts will have to be resized, pipework will have to be re-routed, Datum points for hangers, wall penetrations, and bolt locations will have to be added, electrical ladders and containment will have to be split and some equipment will have to be changed. This means the MEP design-intent will undergo a slew of changes before a detailed coordinated installation-friendly version is ready to be approved by the MEP design consultant.
In essence, the fact that the MEP contractor has to adapt consultant's design model/drawings or in many cases re-draw them not only leads to scope overlap but also negatively impacts project deadlines and schedule. The growing adoption of building information modelling (BIM) has seen a greater level of engagement from the MEP contractor in the initial design stages; however, adopting and implementing 3D BIM coordination and detailing does have its own set of challenges.
Firstly, an MEP (M&E) BIM project starts with the design-intent model created by the MEP consultant. This design-intent acts as a reference model which is extended by respective parties during coordination (and detailing) phase to create a constructible model with all the details pertaining to fabrication, installation, and services maintenance. As the BIM model progresses from schematics to detailing, 3D building services coordination, fabrication, and installation phases, MEP contractors and other trade specialists contribute their respective versions to the base model.
Furthermore, the model contributed by each discipline (HVAC, electrical, mechanical, fabrication, installation) will have different levels of detail (LOD).  Since each trade reuses existing elements and extends them with information relevant to their particular area of responsibility in the project, success depends on how smoothly the BIM model is extended with minimum redrawing of the earlier version model. Of course, creating the BIM model to start with, allows the supply chain to make use of a model for purposes such as fabrication and spool models and drawings, all of which speeds up the project and reduces on site delays. It all makes for a process that has to be rigorously managed and communicated to ensure success and minimise costs that may otherwise still be incurred during the build phase of the project..
At XS CAD, we understand the key nuances involved in an MEP project because we have experience of working with key participants of the MEP supply chain: MEP consultants, MEP contractors, fabrication specialists, and installers. We provide pre-construction planning support during all phases of MEP design from inception and detailing, to coordination and installation.
To find out more about how your MEP (M&E) project can benefit from our 3D building services coordination, MEP modelling and MEP CAD outsourcing services, contact us.