8build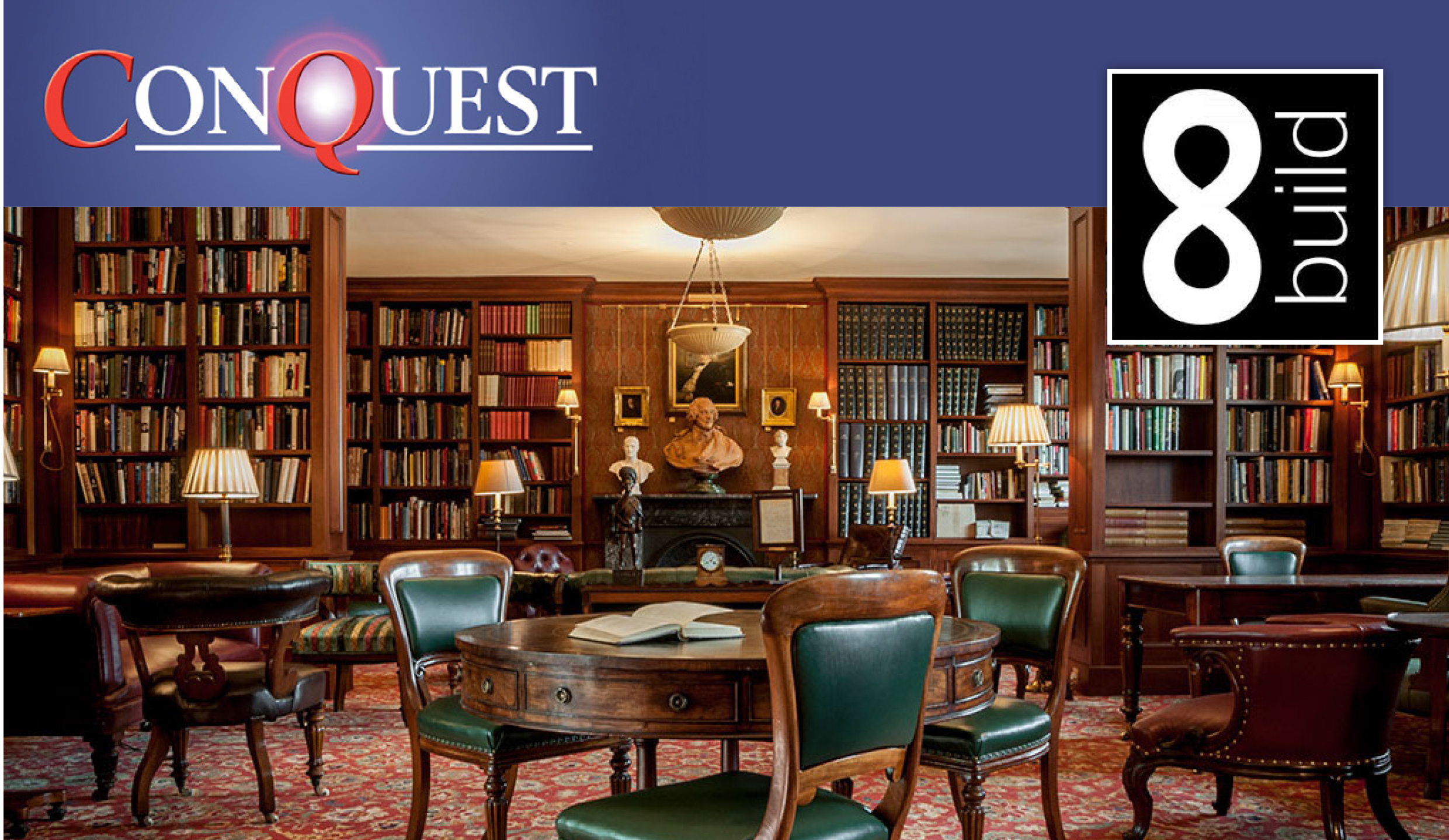 8build are a central London based Main Contractor who offer unique solutions for procuring and delivering fit out, refurbishment and new build projects throughout various sectors.
Jonathan McNichol from 8Build has been working as a QS/Estimator for 13 years. He prices a wide range of different work and finds the variety really interesting. He tells us that he is pricing projects up to a value of £15m which can be anything from refurbs, office fit out, new build, schools, colleges and offices. He has also been involved in pricing some very specialist refurbishments of historic buildings, these have to be tailored following on from site visits to suit the client, it is important they are accurate.
Before he joined 8Build, Jonathan had been using another system for nearly 7 years. After using ConQuest for only 6 months we asked him the big question; which does he prefer? ''Definitely ConQuest, the way it is set up and the On Line Enquiries, I can't fault it to be honest. I had been using the other system for quite a few years but ConQuest is so much better, you just can't compare them.'' So he must have won a few jobs us-ing ConQuest even in the 6 months that he has been using it?
''I have, yes. I have just won one worth £4.6m and before that one for £3.6m and another for just under £900,000." The pressure is off then? "With ConQuest you can load all the pricing schedule in to it so you know you have covered everything. Using other systems it is easy to skip over and miss stuff. With ConQuest you can put everything in from one man and a shovel to a crane driver. We have 4 estimators here and we are all very impressed. I definitely wouldn't go back to another system. I also think it will be very beneficial for my career, if I was to ever move on or want to progress to a higher level it is a great thing to have on my CV as most of the industry want estimators with ConQuest experience''.
Estimators are finding it difficult to get prices back from subcontractors at the moment, there is no doubt that contractors are having to send out a lot in order to get a reasonable portion back. ConQuest's cloud based On Line Enquiry module really makes a big difference. The fact that it is fully integrated with the rest of the system means you can use Subcontractor Comparisons, Valuations, and Estimating as one. ''It is very difficult to get prices back at the moment but On Line Enquiries makes it really easy, once you have the enquiry set up it is fast. Because you can assign 3 or 4 trades to items in the bill you can let ConQuest do it all for you in one go.
The tracking system gives you the ability to see who has seen the documents that you have sent and keeps track of those who have sent you their prices back'' 8Build also use ConQuest's On Screen Take Off measurement software which gives the facility to measure directly from PDF or CAD/DWG files. Jonathan likes how it directly takes the measurements into the Estimating module. ''The Take Off software is very good, I like that it all just appears in ConQuest for you to manage, you don't have to do a lot of setting up manually''.