Medlock FRB Ltd use ConQuest software "It's the best"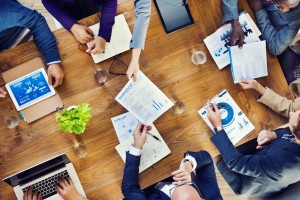 Medlock FRB Limited (Oldham) are a specialist fit out, refurbishment and build contractor with their own bespoke manufacturing facility.
Medlock are a general contractor, with a lot of fit out jobs making up their work load, with contract values of up to £2M.
Jim Storey, a Commercial Manager for Medlock FRB Limited, talks to ConQuest, he has been using ConQuest since 2008 and has been an Estimator/QS for 32 years. He has used other systems in the past and seen technology change dramatically.
When asked about other systems, Jim responds: "ConQuest is more contractor friendly than other systems, it is the best system out there. I can see it from both sides, surveying and estimating, and it works well. I like the Cost Planning, On Screen Take Off, Libraries and the Comparisons module, linked with the On Line Enquires is particularly good."
Sending out Subcontractor Enquiries is often a big part of any tender, using the On Line module in ConQuest, the Medlock FRB Limited office can't believe how efficient it is: "We actually have a sweepstake in the office on how long it will take for the first price to come back; 18 minutes was the winner this week. With the change in technology and the subcontractor enquiries being so easily packaged up within ConQuest, it makes it so fast. I could not be without it."
"More contractor friendly"