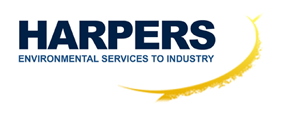 Drilling Rig
Overview
Removal of approximately 90 tonnes of sludge from a draining tank using vacuum transfer technology whilst the rig was moored in a local shipyard.
Harpers Environmental scope of works
Provide manpower and equipment for the removal and disposal of more than 90 tonnes of oily sludge from the No9 tank on board the drilling rig by means of vacuum transfer application, then clean the tanks to a standard ready for inspection.
Technical challenge
The tank was located at the bottom of the hull and was designed with a double bottom comprising of eight compartments, the dimensions of which were approximately one metre in height and 20 metres in length.
Restrictions/Considerations
Hazardous Environment – Confined Space Entry Working, access and egress.
Design / Layout of Tank
Waste containment and transfer
Critical Path Project
Key facts
Project completed without safety or environmental incident
Project completed on time and under budget
Involved 5 Harpers Environmental ltd personnel
Minimal man entry achieved
Commendations received from the client
Additional information
The normal hazards associated with such a project were heightened by the complexity of the tank layout, providing a technical challenge. However, the use of vacuum transfer technology enabled the project to be completed both safely and efficiently, significantly reducing the requirement for man-entry and associated risks.