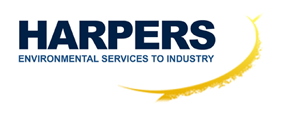 Removal and disposal of bulk effluent water
Overview
An International Utility's energy effluent treatment plant was equipped to reduce the cadmium levels in processed water to safe levels which allowed discharge directly to British Waterways system. Due to a failure within the plant, this became impossible and an immediate response from Harpers was required to avoid a major environmental problem.
Scope of work
Transport and removal of 360 m3 of untreated effluent per hour and manage the safe and compliant disposal of same.
Outcome
Harpers' quick response and effective management of the issues ensured that the client did not breach any of their discharge consents, and were able to maintain full operational capability during one of the coldest periods in recent times.