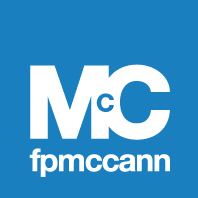 Inver Park Stadium is 'pitch perfect' thanks to FP McCann
Site: Inver Park Stadium
Contractor: FP McCann
Client: Larne Football Club
FP McCann products used: Aggregates, Bitmac, Ready Mix Concrete, Precast Concrete: Catchpits, Kerbs, L Walls and Manhole Rings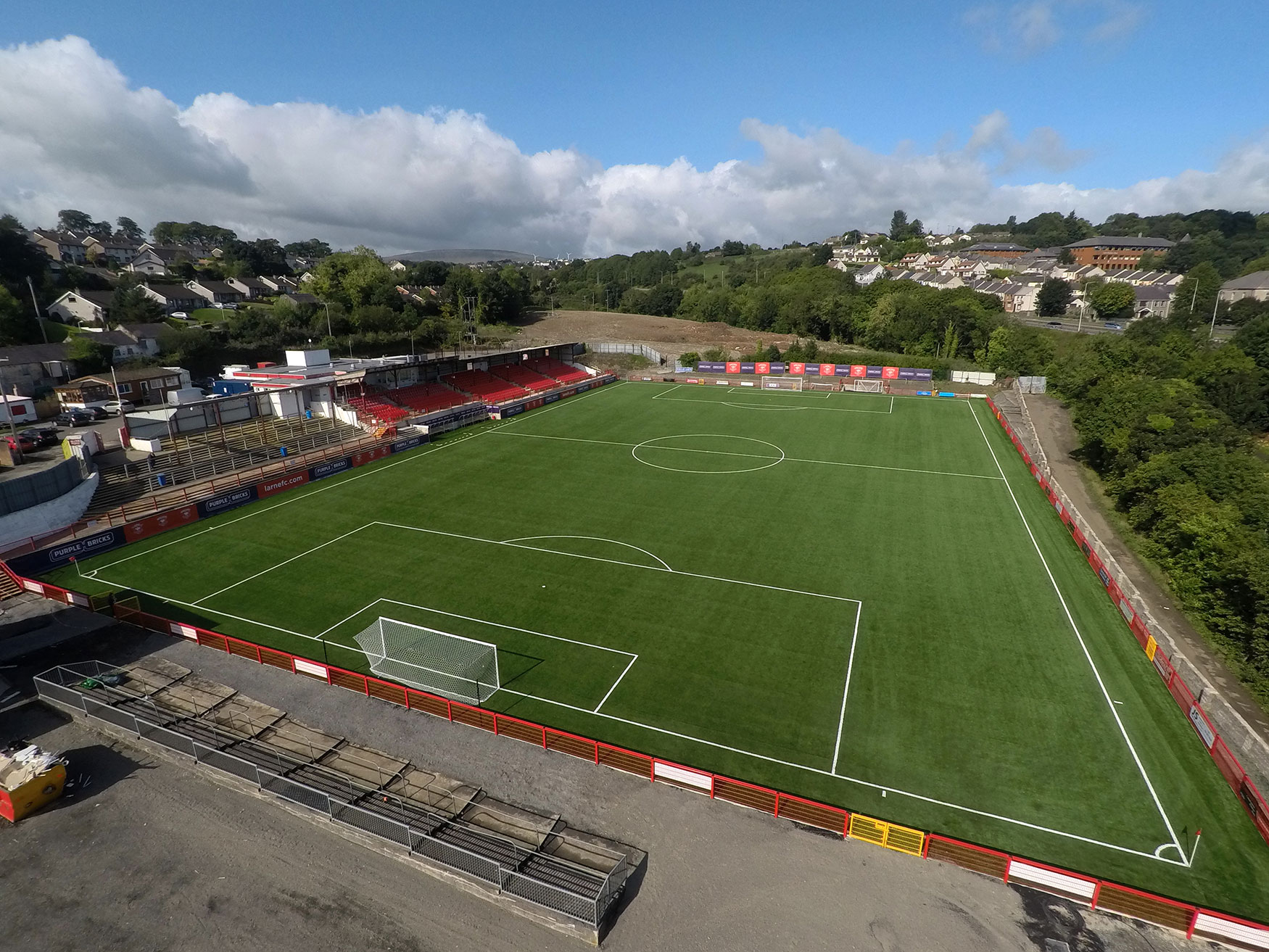 FP McCann's civil engineering team recently completed enabling and civil engineering works to facilitate Larne Football Club's brand new 4G football pitch at Inver Park Stadium in Larne, Co. Antrim.
Following the last game of the season, FP McCann commenced the replacement of Larne Football Club's pitch by demolishing a section of old terraces, the existing pitch boundary and removing the existing pitch. Excavation to the new design levels was then completed, followed by the importation and placement of sub-base aggregates supplied by FP McCann's Loughside Quarry. A 100mm lateral drainage system was then installed utilising FP McCann's precast concrete manhole rings and catchpits. Kerb edging, also supplied by FP McCann's precast division, was then placed to encompass the pitch.
FP McCann's surfacing division supplied and installed the new pitch wearing course. This surface course consisted of two layers of open textured bitmac to permit pitch surface water to drain freely into the newly installed lateral drainage system below.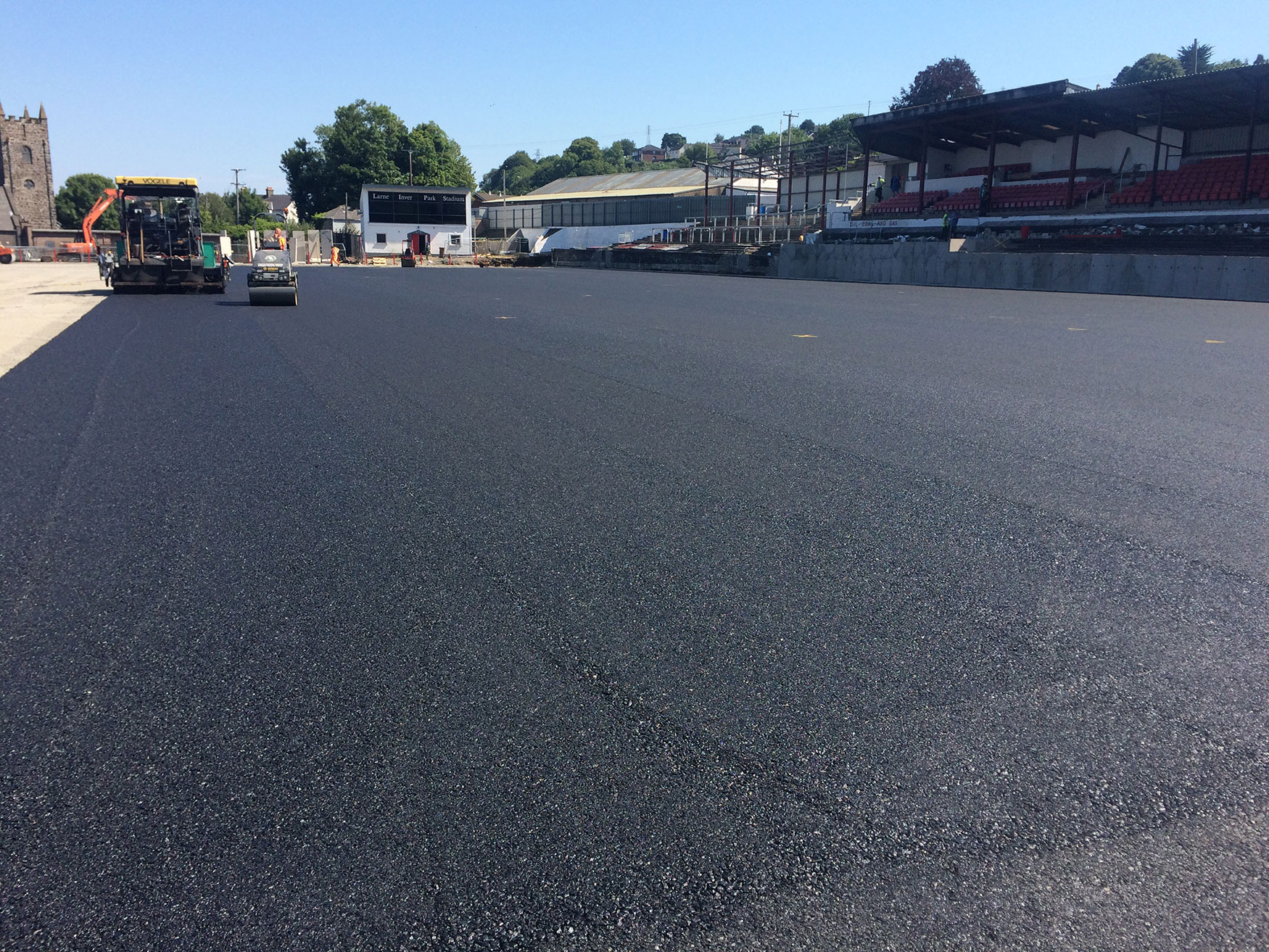 In addition to the pitch enabling works, FP McCann:
Installed reinforced concrete foundations for the later installation of 4 no. 30m high mast lighting columns
Installed an electrical infrastructure corridor around the pitch linking back to the stadia to allow control of the lighting systems
Installed a 3kN pedestrian guard rail around the pitch perimeter
Supplied the pitch equipment, including goal posts and team shelters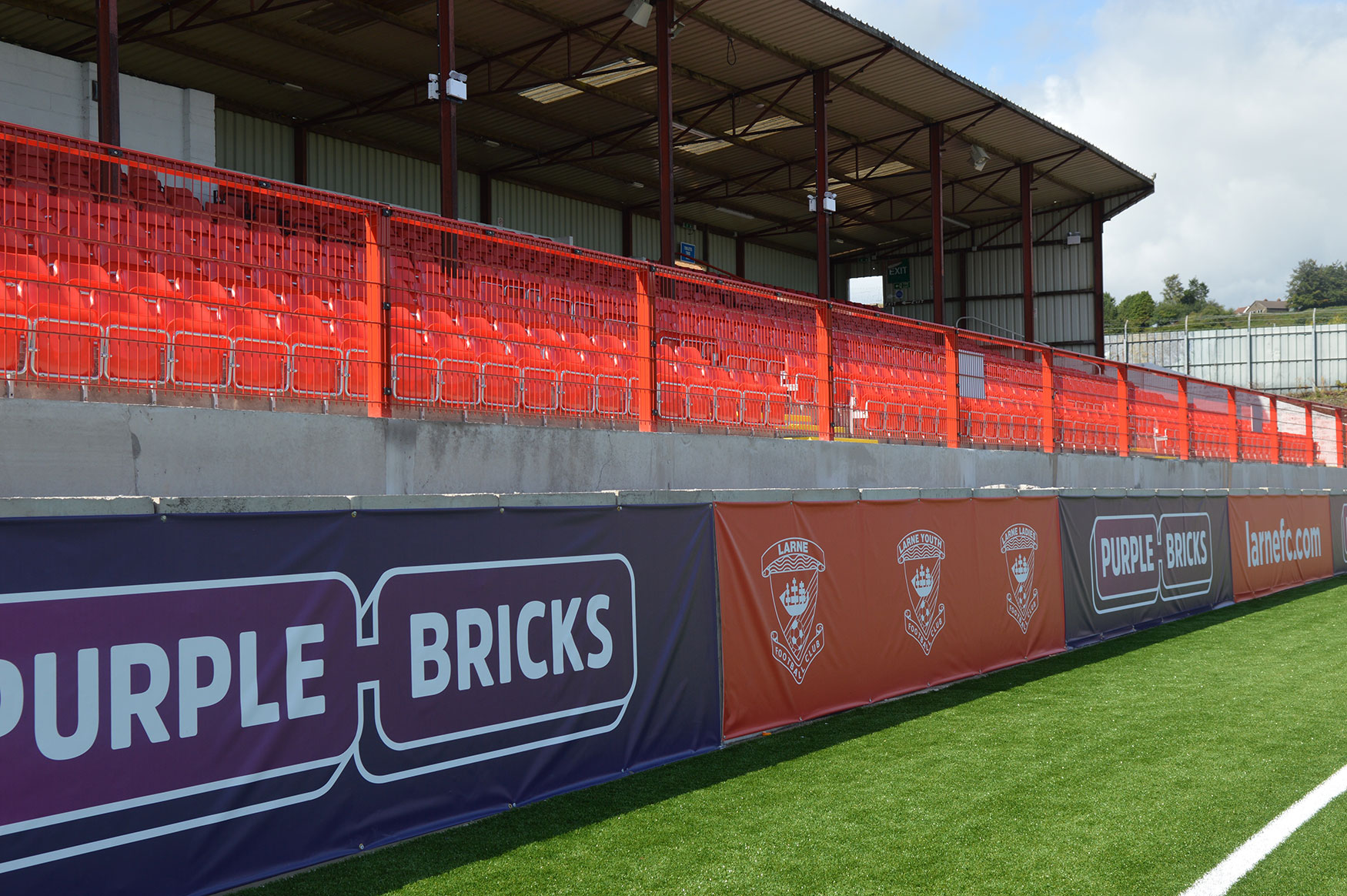 During the works it became evident that structural support was required to retain the existing stadium, a combination of 2.4m and 3m tall precast L wallsfrom FP McCann's Knockloughrim precast concrete depot were the perfect choice, with speed of installation being a key benefit in helping to deliver the overall build programme to schedule.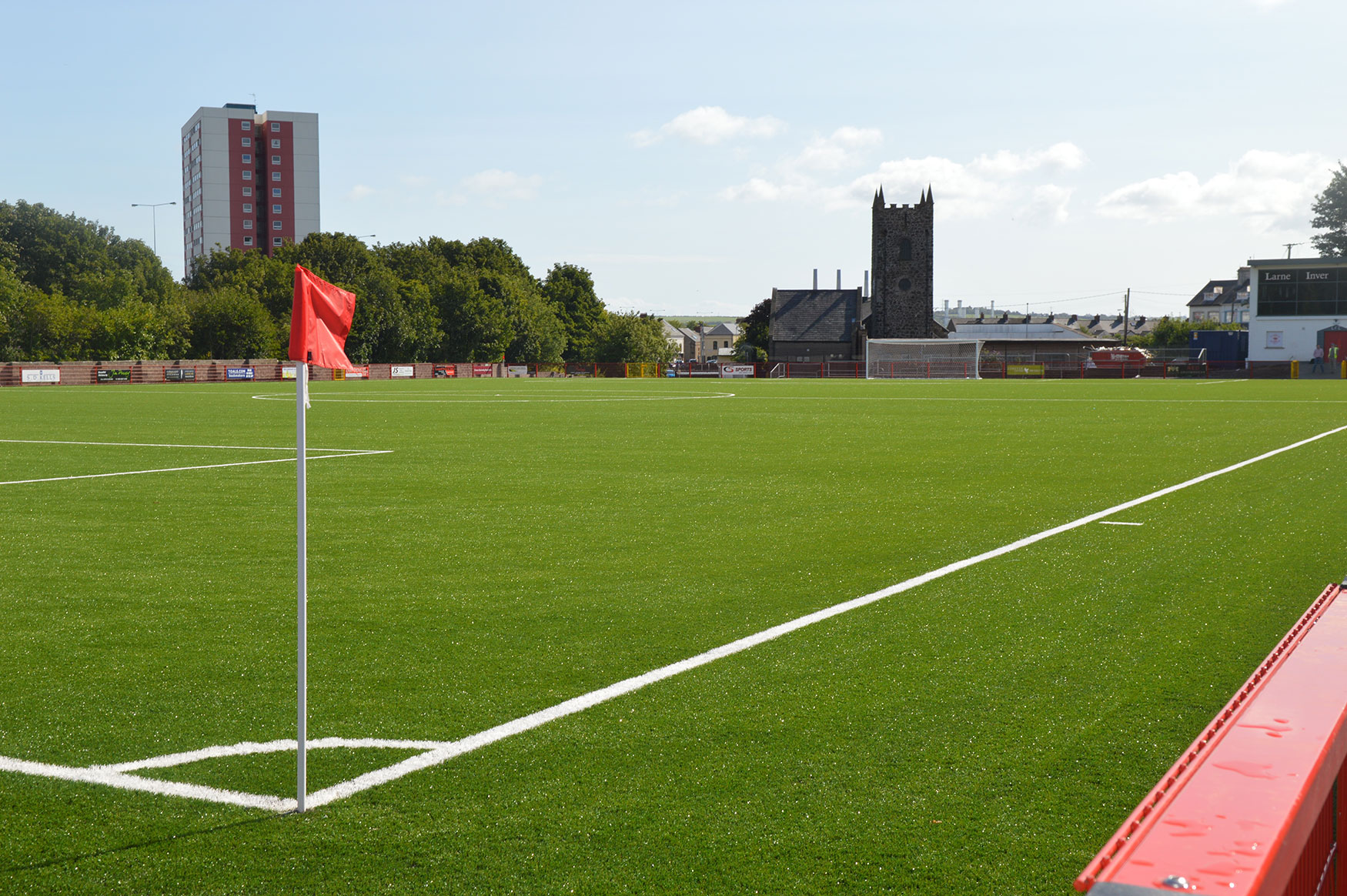 A FIFA approved supplier recently completed the installation of the 4G artificial grass pitch system just-in-time for the first game of the season between Larne F.C. and Ballinamallard United. The pitch now meets FIFA Pro standard, which means that, hopefully in the near future, Larne Football Club can host international matches or Champions League games at the Inver Park stadium.
For further information on FP McCann's Civil Engineering solutions, contact the team on 028 7964 2558 or email sales@fpmccann.co.uk.