5 ways to save time and money
Construction companies need to save time and money in order to improve their margins – here are 5 ways to do just that.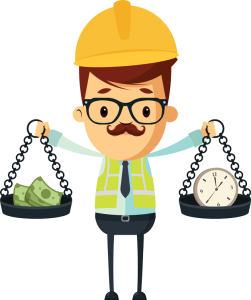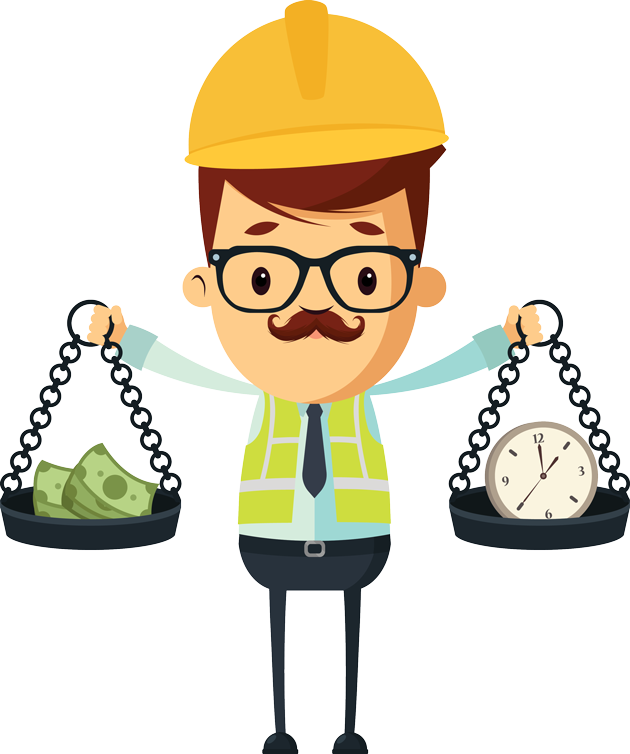 The construction sector is not in a good place right now: in the language of the building trade – we're standing on unstable foundations. For one thing, the external economic environment throws up considerable uncertainties. Internally, many firms are suffering from poor productivity, project under-performance and talent shortages.
The result is paper-thin profitability. Research published earlier this year suggests profits margins amongst the UK's 25 largest construction companies have now slipped to an average just 1.2%. That leaves almost no room for error – even a minor setback or short delay has the potential to tip a barely profitable project into loss.
1. Improve planning
Not enough construction companies take a strategic approach to planning. They operate according to rigid timeframes with little or no room for error and are then thrown when something unexpected crops up. Better planning will not only mean fewer surprises but also enhance the business's ability to confront unforeseen circumstances.
Planning needs to be improved at every stage of the construction process. During design and commissioning, for example, think about a variety of different scenarios for how the project might proceed, rather than assessing a single optimal template. Talk to potential subcontractors and suppliers about their needs and any problems they anticipate.
This detailed planning should continue into the procurement process. Plan ahead to manage risk effectively – where will responsibility for key deliverables lie, for example? Who will lose out if these are not met and how will you align the interests of everyone on the project?
When it comes to the project execution stage, do you have plans in place to ensure work proceeds on schedule day by day – ensuring, for example, that labour, materials and equipment will be available in the right place at just the right time? According to research published by the consultant McKinsey, one common problem is that while companies are good at setting weekly and monthly targets, they don't always know what's coming up the following day.
Construction companies that develop robust planning procedures at every stage of the project are able to roll them out over and over again.
2. Stop arguing and start collaborating
Disputes over payments are a major cause of delay in the construction sector, with several studies suggesting the industry is particularly prone to late payments. For many construction firms the problem is twofold – they waste time chasing their own customers for payments and also struggle to administer their own pending payments. The application for payment process can be manual, messy and bureaucratic, with subcontractors submitting payments in different ways at different times, across different projects. Reconciling accounts while waiting for payment from customers can cause major cash flow problems.
Nor should you underestimate the "soft costs" of poor payment processes. Relationships with suppliers, subcontractors and customers suffer as disputes escalate. Site production may slow as work is placed on stop. Accounts staff spend all their time dealing with difficult cases and misunderstanding, which
is damaging to morale. In the worst cases, payment disputes can make it difficult to raise capital when required, because the business's credit rating has been adversely affected.
The solution to these problems is not to let disputes arise in the first place, by putting your application processing and payment approval systems in better order. That means faster, more efficient processes (see step 3 below), as well as using new technology in areas such as application for payment (see step 5).
Construction companies able to move past disputes over payment will build much stronger relationships with key stakeholders at every link on the value chain. That should deliver consistent dividends, both in terms of winning new work and in making future projects more profitable.
3. Streamline the organisation
Organisational bureaucracy can add huge amounts of cost and delay to projects, with people and process getting in the way of delivery and control. Working towards a leaner organisation, with a clear prioritisation of operational resources is an important step towards improving margins and profitability.
One problem is that construction companies tend to build up layers of bureaucracy over time, particularly if they've undergone M&A transactions where new people, with new ways of doing things, have joined the team. Even where growth has been organic, the project-based nature of construction work can sometimes be difficult to build structures around.
Talent, too, can be a headache for construction companies, with many firms reporting that they find it difficult to recruit people with the skills and experience required.
This may encourage some organisations to operate with more people than they really need, even during less busy periods.
Construction companies that don't confront these issues will go on suffering from poor productivity and meagre margins. They need to find new ways of working. That means evaluating the current state of play within the company, identifying bottlenecks and productivity blackspots, and then re-engineering the organisation to overcome these difficulties. It may also mean developing different types of external relationship – exploring partnerships and joint ventures, for example, that can be scaled up or down easily according to workflow, looking at outsourcing where there are gains to be made, and investing in the right talent.
The final piece of the jigsaw is likely to be better use of technology. Automation and IT-driven process transformation can deliver substantial efficiencies.
Some of these tasks will be more difficult than others. But construction companies can't afford to continue with the organisational baggage they're currently carrying – lightening the load will save both time and money.
4. Focus on visibility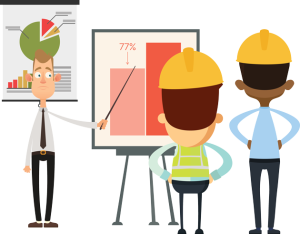 Poor transparency hits construction companies' bottom line performance all too often – managers and leaders simply don't have enough visibility of projects to know what's going wrong in time to fix it. Cost and delay are the inevitable results.
In KPMG's study, one in four construction companies said they were not confident about the accuracy and timeliness of the reports they receive from project managers and subcontractors. This rose to a third in the largest companies, suggesting these businesses are particularly prone to potentially expensive transparency issues.
KPMG also found that where businesses were prepared to invest time and resources in improving project governance and controls, lower costs were achieved – 77% of the construction companies in the study reported at least some savings.
It isn't only in front-line operations where visibility is the key to reducing time delays and saving money. Improved transparency when it comes to internal processes will deliver benefits too, as will more open relationships with suppliers and subcontractors. Well-managed construction companies have performance indicators and dashboards in place so they can quickly take action where pinch points are developing. They also build strong communication channels with key stakeholders to ensure a constant flow of relevant information between all relevant parties.
In doing so, the construction industry is slowly playing catch up with other sectors, where productivity levels have raced ahead in recent times. For example, productivity in manufacturing has doubled over the past two decades according to McKinsey – partly due to its adoption of such techniques – but has stagnated in construction.
5. Invest in technology
New technologies can help deliver all of the four imperatives above, so investing in such tools is going to be an important part of how you garner all the benefits potentially on offer. Construction companies recognise the case for continual investment in operational technology – from 3D printing to laser surveying, say – but they don't always buy into tools that will make areas such as the application and valuation processes progress more smoothly.
The issue of visibility is a good example of what might be possible. Project management information systems include applications designed to help improve project scheduling, monitoring and controls. The aim is to enable project managers to communicate key information to other functions within the business with ease, so it can be acted upon rapidly – and so resources can be co-ordinated efficiently between projects.
With project planning in particular, construction companies are increasingly investing in planning software that automates every stage of the process, reducing idle time on site and thereby improving productivity.
In the back office meanwhile, online platforms that effectively automate the application for payment process can have a significant impact on your company's payment problems. By cutting disparate paper-based documents out of the system, standardising documentation formats and using an online consistent platform through which all parties have visibility and transparency, such tools provide substantial benefits and cost savings. The aim should be to use such platforms to speed up the decision-making process, with applications and payments handled quickly and simply, building trust between all the parties in the chain.