The Cloud in construction – Help your staff get on with their work
Construction cloud services could hold the key to effective and collaborative working onsite.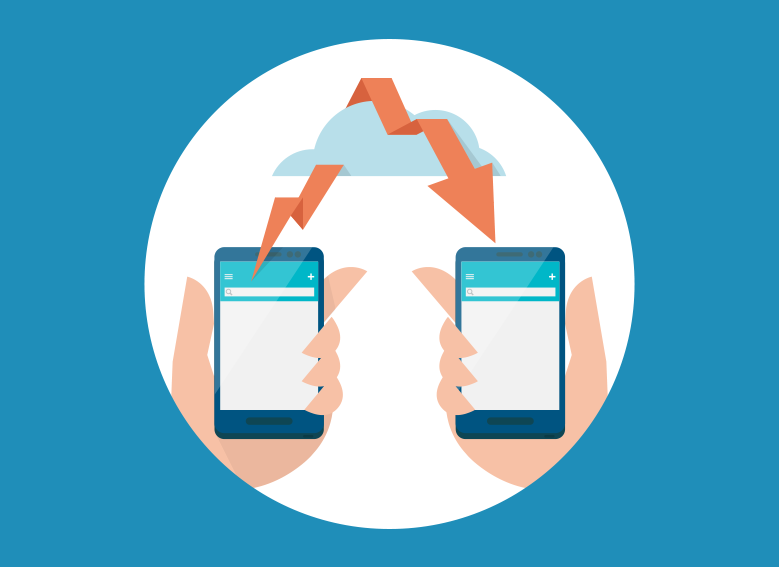 Construction businesses are often seen as laggards when it comes to adopting new technologies. It's a view acknowledged by many in the industry. In a 2016 KPMG survey, only 8% of construction and engineering companies described themselves as cutting-edge visionaries, and one-third felt they were behind the curve in terms of adopting new technology.
While there are those in the construction sector who cling to paper-based processes despite all their inherent inefficiencies, others are starting to use cloud-based services to help them find those elusive margins they need to sustain their businesses. BIM (Building Information Modelling) has been particularly successful in bringing together technology and teams to reduce waste, automate processes and improve collaboration in the design and build of new buildings. Now some are starting to see how the use of cloud services in construction can help find similar efficiencies in the production phase of projects.
How can construction cloud services help your business?
Cloud-based technologies are particularly well suited to the construction industry. They support mobile working, so workers from different companies or on different sites can share and communicate information securely using mobile devices. And they don't involve a huge investment in on-site IT installation and maintenance – ideal for temporary site offices.
Using the cloud to improve efficiency and collaboration
More broadly, construction cloud services can benefit a range of building projects with the consistency, availability and visibility that they offer. Most lengthy and inefficient manual processes can be speeded up significantly, especially when they involve multiple parties and locations. And when everyone has access to the information they need, communication problems can be avoided.
Take payment processes as an example. Across all sizes of construction projects, time and effort are essentially being wasted on processing paper-based applications for payment. Everyone in the supply chain uses different formats and standards so skilled staff are often tied up rekeying information into different systems, duplicating effort and increasing the risk of introducing errors or losing important details.
Trying to reconcile these disjointed manual processes that so many parties rely on for valuation – and ultimately payment – can lead to frustration, confusion and disputes. It's hardly conducive to building a strong collaborative relationship to improve productivity and innovation. Or ideal for attracting forward-thinking talent to your business.
Access the information you need, when you need it
A cloud-based application for payment solution offers an easy-to-use, single system that can be accessed from any location at any time – all you need is a laptop, tablet or smartphone with an internet connection. There are no applications to install or complex software to get to grips with, so external stakeholders can use the same system as your own staff. Most cloud systems can be accessed on mobile devices which make them even more flexible for updating information or seeing what's going on from any location.
With an intuitive solution designed to collect and relay information, communication is improved and expectations are clearer on both sides. Paper documents don't disappear into overflowing in-trays and there's no need for endless phone calls trying to find out what's going on. Instead, everyone has access to valuable real-time information, wherever they're working.
As construction relies on the efficiency of the supply chain, it's good business practice to ensure that all suppliers are paid in a timely fashion. The great thing about the cloud is that it offers a neutral platform that standardises and automates processes across the construction industry, so everyone has the opportunity to provide and receive the right information at the right time to support payment.
Takeaways:
The construction industry is starting to explore the benefits of cloud-based solutions after seeing how effective BIM has been in dramatically improving collaboration and reducing costs.

Cloud services are particularly suited to the needs of construction as they offer high levels of mobile access without the burden of on-site IT installation and maintenance.

Cloud services offer improved visibility of project progress and costs as information is brought together in one central location.

Construction cloud services can also streamline disjointed manual processes reducing the number of errors, queries and amount of administration involved.

Standardised and automated processes that are clear and accessible to all parties can help to build strong collaborative relationships with suppliers.