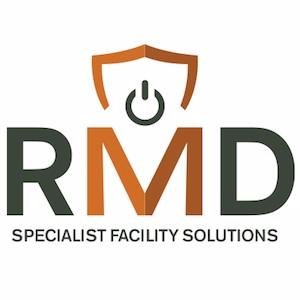 Aggreko
Headquartered in Scotland, Aggreko PLC is the world leader in the supply of temporary power and temperature control solutions. Serving customers across 100 different countries, Aggreko currently employs over 7,700 people in 211 locations. Recent customers include the 2014 Fifa World Cup, The Commonwealth Games and Canadian entertainment company Cirque de Soleil, as well as providing critical power solutions to countries across the globe.  
RMD has worked with Aggreko to maintain its systems for over a decade. Carrying out regular maintenance work as well as larger complex projects, RMD has become a trusted partner of Aggreko. 
Challenge 
Due to the nature of Aggreko's client base, down-time in its Glasgow data centre is to be avoided at all costs. Employees across the globe need to access services controlled by the data centre 24 hours a day, so it's essential that the power supply is reliable.  
The two existing UPS units serving its data centre at City Park in Glasgow were outdated and no longer maintainable as spare parts were becoming scarce due to age.   
Logistically, this job posed a challenge as the old UPS and batteries were to be removed and the new ones installed with minimal interruption to the power supply. The job required careful planning and a quick turnaround.   
Aggreko trusted RMD to complete the project because of the companies' long-standing relationship and experience in carrying out critical jobs of this nature.  
Solution 
There was no convenient time for RMD to carry out the work as due to Aggreko's global nature, employees rely on the supply 24/7. To minimise disruption as far as possible, the work was scheduled for a weekend.  
The decision was made to replace the old 80kVA UPS units like for like with two new ones. RMD Power and Cooling has worked in partnership with Riello on a variety of projects and chose to use its UPS units as they provide a reliable, cost effective long-term solution. 
In addition to installing the new UPS, RMD also undertook work to strengthen the floor of the server room in order to support the weight of the new system.   
Commenting on the project, Gavin Maxwell, Managing Director of RMD, said: "Aggreko has been a valued customer for over ten years and I'm always impressed by the team's open minded and forward thinking approach to all projects. Last year we advised Aggreko to replace their UPS units to prevent potential problems arising. The team took our recommendations on board and pushed through what was an important project in a critical environment."  
Results 
RMD completed the project efficiently and with minimal disruption to the power supply. The data centre has not faced any downtime since handover in March 2015 and RMD remains Aggreko's preferred supplier of data centre maintenance and support.  
Tony Deeb, Projects Manager Infrastructure Services at Aggreko, said: "We have a long standing relationship with RMD and the team has consistently proven itself to be trustworthy, efficient and reliable over the last decade.  
"This project was one I was particularly nervous about as our Glasgow data centre is so critical to our global operations. We only undertake projects like these around once every ten years, so it was reassuring to work with a company that deals with this sort of challenging project every day. The team was calm, professional and kept me well informed throughout the project. Their consistent reliability assures me that we'll continue to work with them on all of our data centre projects."