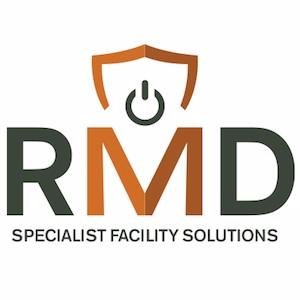 Webhelp
Webhelp is a French-owned global customer experience provider. It provides comprehensive customer experience management across a range of digital, social, mobile and traditional voice channels. Founded in 2000 to offer real time online support and assistance to internet novices, the Webhelp group now employs 27,000 people across 68 sites in Europe, Africa and South America servicing over 200 clients. The company provides a range of customer service solutions to blue chip companies including Sky, Vodafone and EDF.
RMD has worked with Webhelp UK for over a decade, having taken on its maintenance contract in 2002. Webhelp UK briefly left RMD in 2010 for a period of one year choosing a different service provider in order to cut costs. Dissatisfied with the level of service they received, Webhelp returned to RMD in 2011 and has remained a client since.
Challenge
In early 2015 Webhelp UK was moving to new office accommodation in Glasgow to expand the team as its existing offices didn't support its plans for growth. The new site would provide round the clock customer experience outsourcing services to two large blue-chip clients. Webhelp deals with customer calls 24 hours a day so it cannot afford down time in its call centres and resilience is crucial.
The new office space was a completely blank canvas and would house two large call halls, meeting rooms, training rooms, two comms rooms and a large canteen facility.
The lease on the new premises was due to be signed on 1 January 2015 but due to unforeseen delays wasn't signed until early February. Webhelp UK was scheduled to be functioning in the new office by 1 March and there was a lot of work to be done in order to accommodate this tight turnaround.
In order to complete the work on time and to allow the main contractor access to the space, RMD negotiated with Webhelp UK and started work on the project one week prior to the lease being signed. This early access allowed RMD to run 300m of cable from one end of the building to the other preventing disruption or delays to the remaining works required.
Solution
RMD Power and Cooling uses Riello UPS equipment across all Webhelp UK projects because of its reliability, energy efficiency and long-term cost effectiveness. RMD installed a Riello 120KVA UPS with battery cabinet for the Webhelp UK call halls, as well as a Riello 40KVA UPS with internal batteries for the comms rooms.
The new location is a multi-residency office space and Webhelp UK had taken three of the seven available spaces on the floor. One of the challenges was ensuring that businesses leasing the remaining space couldn't take advantage of Webhelp's UPS. RMD made alterations to the existing electrical distribution to ensure that only Webhelp equipment was being supplied by the UPS.
The Webhelp UK facility houses two comms rooms, one on the east and one on the west. In order to avoid the risk of downtime, RMD installed an two supplies to each room in a 2N configuration to ensure maximum uptime capabilities.
Having received Webhelp's UK brief, RMD decided the proposed device load was over estimated and as a result deployed engineers to an existing Webhelp UK facility to measure the devices in operation providing a more accurate load figure. This action substantially reduced the size of the proposed system, saving a substantial amount of money, time and much needed floor space in the new facility.
Another initial design aspect was to increase the size of the UPS initially in order to accommodate potential future plans to expand in to the remaining space. Committed to providing an honest, transparent service, RMD advised against this due to the increased costs and space required on "potential" and proposed an alternative option for future expansion and this was accepted by the client.
Results
Despite the early delays, RMD completed all works on time and exceeded customer expectations. After the initial project was completed, RMD was called back to Webhelp after the company expanded into two new areas of the building. Work was completed over night shifts to minimise disruption to users and scheduled in a way that the work could be completed prior to other elements of the expansion starting, again ensuring minimum disruption between contractors.
The facility has not faced any issues since handover in February 2015 and Webhelp UK is currently working with RMD on further projects on three other facilities within the UK. Continuing their 13-year relationship, RMD has cemented its place as Webhelp UK's only provider of UPS and maintenance support.
Jeff Moutter, head of facilities at Webhelp, says:
"We have worked with RMD for a long time now and we have an excellent relationship with them. The main reason we continue to work with them is that they are consistently reliable, trustworthy and accommodating.
"There were a lot of elements to manage in this project and I was initially nervous about how it would all come together. RMD kept us informed and reassured throughout the works and were really helpful when it came to negotiating with the external company who supplied our generator. The engineering team at RMD is trained by Riello and they have started using Riello equipment across all of our projects as standard. If we're having issues with our equipment we have the reassurance that it can be dealt with swiftly by one of RMD's engineers as opposed to having to get an external supplier in to fix the problem. This comprehensive care package is what motivates us to continue our long-standing relationship with RMD."