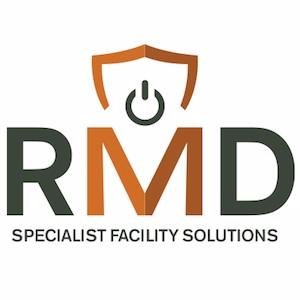 FMC Technologies Aberdeen
FMC Technologies is a leading global provider of technology solutions for the energy industry. Its facility in Aberdeen is a service base for the energy sector with close to 300 employees on site. RMD was appointed to deliver a new, purpose-built data centre to meet growing demand for IT resources.   
Challenge 
The service base's existing server room had originally been built to support just 50 staff. Over the years, the amount of network equipment and cabling in the small space had grown steadily, meaning the site needed to upgrade to a purpose-built data centre. Greater capacity, along with higher levels of resilience, scalability, security and disaster recovery were required to ensure the smooth running of FMC Technologies' systems.  
RMD had previously designed and installed a new data centre at the organisation's biggest Scottish site in Dunfermline. This has become the 'gold standard' for the company in the UK so FMC Technologies called in RMD to roll out a smaller scale version in Aberdeen.   
Solution 
RMD carried out a full consultation with the facilities and IT departments to understand their requirements. This included discussion about the company's need for security and on-going maintenance. 
FMC Technologies could not afford any downtime so space was allocated in an extension of the building for a new, purpose-built secure room to be erected. This meant that the existing server room could be kept online while work was carried out on the new data centre. 
RMD constructed a 25sqm secure, fireproof data centre inside the office building to house  critical IT equipment. The new data centre shell is a high performance modular and secure solution. The sealed, fire rated room also protects the equipment from water penetration and is thermally insulated.  
Within the data centre a full APC solution was installed which consisted of UPS, rack cabinets and in-row cooling. Redundancy was an important part of the brief so RMD installed a modular, scalable UPS system, designed so that even if part of the UPS fails, the load will not be affected and the system will not go down. Within the racks, FMC Technologies will house its critical servers therefore the continued operation was paramount for the company which operates 24×7.  
The environmental friendly cooling system uses free cooling technology to cool the liquid for the chilled water system. This is a very economical solution in cooler climates like Scotland as, for much of the year, the only energy used is in powering the fan and the pump. Each chiller is used for one month in rotation, ensuring that the water inside the mechanism does not stagnate and significantly reduces the risk of failure of the backup chiller if it is needed. 
To maximise the resilience and security of the new data centre, the room features centralised critical infrastructure monitoring – a system that consolidates all individual IP addresses in one management system for critical infrastructure. Every component of the APC solution, from UPS to cooling and even the PDUs in the racks, all have communication capabilities alerting of any fault or change to the set parameters. This gives the data centre manager all critical information in one view meaning they do not have to monitor individual elements and also enables them to multi manage various power devices. Cameras and sensor are also installed on racks and software is provided for temperature and environmental modelling. 
Results 
RMD designed and installed a cutting edge data centre that is highly resilient and secure, energy efficient and can be expanded if the business in Aberdeen continues to grow. 
RMD has successfully delivered the key objectives of resilience and security. The UPS, and generator protect against threats to power continuity while the cooling system stops the facility and equipment from damage caused by excessive heat. 
Furthermore, the secure entry system ensures that no unauthorised persons can access the data centre while monitoring equipment offers peace of mind by recording and alerting staff to any breach of security.  
The construction of a fire rated shell will also protect the data centre from flames and smoke while equipment is also protected against moisture and dirty environments where dust and general contaminants are present. In the case of a fire within the data centre, smoke alarms and fire suppression gas warn personnel before extinguishing the fire. Therefore, FMC Technologies can be confident that its equipment, and critical data, is safe, secure and available at all times. 
FMC Technologies' ongoing commitment to reducing energy consumption by its IT infrastructure is reflected in the highly efficient data centre designed by RMD. An InRow precision cooling system combined with an outdoor dry air cooler significantly reduce power expended on temperature control. In addition, new monitoring equipment alerts of the source of inefficiencies so that they can be fixed. Thanks to its new, greener data centre, FMC Technologies can also look forward to lower energy bills in future. 
RMD developed an easily scalable data centre that will grow as its client does by utilising modular equipment wherever possible. New panels can be added to the data centre shell to increase its capacity while the APC infrastructure is designed to facilitate future expansion. RMD's decision to install extra pipework under the data centre floor also ensures that the cooling system can be extended with minimal disruption to the IT equipment. 
RMD's design and efficient use of space also enabled a dedicated area to be set aside for the IT department to use when building new equipment. 
David Greig, IT Support, FMC Technologies in Aberdeen, said: "Our sister plant in Dunfermline had a larger scale data centre built by RMD a few years back. We were impressed and chose to use them again for the Aberdeen project. We have not yet had any power outages but we have tested the generator and UPS battery backup since installation and I am glad to say they worked flawlessly. I am very happy with the design and installation of our new data centre and look forward to working with RMD in the future."