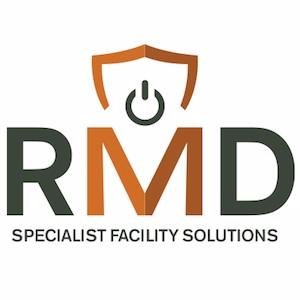 RMD helps Auto Trader gear up for new office launch
Auto Trader is the UK's largest digital automotive marketplace, connecting car sellers with potential buyers. Started in the 1970s as a print magazine, Auto Trader went digital only in June 2014 and users can now access its services via its mobile-optimised website and native smartphone and tablet apps. Over 400,000 new and used cars are listed at any time on the Auto Trader site and it receives more than 11 million visitors every month.
Challenge
As part of Auto Trader's move to becoming an online-only brand, the company took the decision to consolidate seven of its regional offices into one headquarters in Manchester. It took 60,000 sq ft in a new development in the city centre and worked with an interior design firm to ensure the space reflected its high tech focus. As well as 14 touch screen media walls, Auto Trader invested in a £1m audio-visual and multi-media system including digital signs, IPTV and video and audio conferencing.
Although Auto Trader's critical data is housed offsite at a co-location data centre, it still required a secure computer room in Manchester to provide staff with network availability, authentication, and also storage for IP cameras. With over 650 employees at the site, Auto Trader cannot afford down time or risk corruption on servers so resilience is crucial.
Solution
Auto Trader uses APC data centre equipment as standard and RMD Power and Cooling, an APC Gold Partner reseller, was chosen to design and deliver the new comms room. RMD was brought on board in late 2013 in order that the server room would be ready in time for staff to move in to the new office in August 2014.
RMD installed a full APC solution including a UPS system in a N+1 configuration, in-row cooling and server cabinets. The in-row cooling system prevents hot air recirculation, while improving cooling predictability and allowing for a 'pay as you grow' environment. The smart system will also actively adjust fan speed and refrigerant flow, with no minimum loading, to match the IT head load to maximize efficiency.
Results
RMD completed all works on time and to the customer's satisfaction. The server room has not faced any issues since handover in August 2014 and Auto Trader is currently working with RMD on another project in London. RMD has also been chosen as Auto Trader's maintenance and servicing partner for both sites.
Paul Stephenson, data centre manager at Auto Trader, says: "We chose RMD for this project because they were an APC Gold Partner with a good reputation and they turned out to be an excellent match.
"RMD is a great company to work with and its engineers always go above and beyond. I know I can rely on them and that gives me peace of mind. If we are having a problem with our equipment it's important that we can deal with it quickly and RMD have proved to be very responsive. Since the Manchester project we have also employed RMD to do work at our London office and we have recently signed an ongoing maintenance contract for both sites."