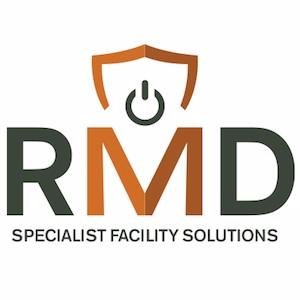 Greater Manchester Fire and Rescue Service
 Emergency response for Manchester Fire and Rescue Service 
Greater Manchester Fire and Rescue Service is the largest Fire and Rescue Service outside London, with over 2,500 members of staff and 41 fire stations. We cover an area of approximately 500 square miles and a culturally diverse population of 2.5 million people. 
In 2009, the fire and rescue service attended over 45000 incidents. It saw the lowest number of fire deaths in the region since the Greater Manchester Fire and Rescue Service was formed in 1974. 
The service aims to reach 90% of fires where lives and property are at risk within seven minutes, and estimates that this reduces the number of deaths from fire and road traffic collisions each year. 
The GMFRS Control room is staffed by highly trained Fire Control officers supported by advanced technical systems and is quite simply, crucial to the effective response to every call for help that it handles.  
Challenge 
The GMFRS Control room handles over 90,000 calls every year, and helps to save lives on a daily basis. 
Its 63 highly-skilled members of staff are trained to take emergency calls from the public, as well as manage the movements of well over 100 fire service vehicles in the Greater Manchester area. This is achieved using touch-screen computers combined with advanced technology, meaning the nearest fire resource can be located and informed of an emergency within seconds. 
Greater Manchester Fire and Rescue Service suffered a number of problems with its utilities mains supply, which resulted in the UPS suffering hundreds of switching cycles. 
The UPS protects computers and critical servers, as well as a host of other electronic equipment, such as mobilising hardware against mains failure and power fluctuation. 
It achieves this by ensuring that if the primary mains supply fluctuates beyond set parameters, the UPS will switch to battery back up and maintain power to the load, it is also capable of providing clean power to the Control room function for several hours if necessary. 
The frequency of these switching cycles eventually resulted in severe damage to the UPS leading to its ultimate failure. 
RMD Limited is known for their quick response times and this case was no exception. 
A highly-trained engineer was dispatched to Fire Service Headquarters located in Swinton Manchester within only four hours of the problem being reported, and the issue, a "catastrophic failure", was identified shortly thereafter. 
The cause of this failure was the simultaneous demise of the transistor switching module, AC capacitors, and controller board. 
New parts could not have been sourced from a supplier at short notice; However, RMD keeps a wide selection of parts and for all supported equipment in stock at its warehouse in Alloa for emergency maintenance. 
All hands to the pumps 
Unfortunately, late October and most of November are traditionally a very busy period for all Fire and Rescue services, and so it was of paramount importance to the Fire service, that UPS facilities were re-instated urgently. 
Therefore RM Donaldson's and the GMFRS ICT Department agreed a deadline for repair of the UPS, which was set for Friday 30 October. 
It is important to note that the public were never at risk during this period, as GMFRS have a number of fallbacks and contingency plans in place to mitigate against incidents such as "Mains fail", and as you might expect, these plans are exercised, regularly practiced and trained for. 
In this instance the site generator could be brought on line if utility mains continued to be problematic, and this would ensure that "Dirty" mains could not corrupt data, or "spike" the Servers. 
And in the unlikely event that  generator failed, or a major business continuity incident rendered the site unusable, the Control room personnel can re-deploy to a "Hot standby" site, and continue with "Business as usual". 
Solution 
Engineers at RMD's headquarters stripped down a fully working unit that was held in stock and the parts were then transported to Manchester, and the UPS was actually repaired "in-Situ". 
This fast and effective response ensured that RMD met the deadline for repair, and the UPS was made serviceable, tested and put back in circuit by Friday 30 October, as a result Greater Manchester Fire and Rescue Service went into the Halloween weekend with a fully functioning power protection system. 
Results 
Without RMD's emergency response team, and warehousing capabilities it would have been impossible to repair the system in such a short space of time. 
Steve Bould, Head of ICT Service Operations at Greater Manchester Fire and Rescue Service, says: 
"We have been working with RMD for seven years, and the company has consistently provided a professional service that offers value for money". 
Adding, "We have received excellent customer service from RMD." 
"Whenever we have had problems, which have been few and far between, RMD engineers have always responded promptly, and quickly diagnosed the problem, they know our sites and systems, and crucially, understand that due to the nature of our operations, downtime is just not an option."